The Best Paint Colors of 2018
The Best Paint Colors of 2018
Who can really determine the BEST color to paint your home? It's a pretty subjective topic. When I decided to research what people wanted in their home whether it's to buy or to live, I started with good old Pinterest research. I accumulated a list of about 20 popular Sherwin Williams colors. My next step was to go to a Sherwin Williams location and talk with a representative.
The sales representative I worked with was very informative. She went through the list with me and told me what was actually selling. She did remind me that this was only one location and that the most popular colors could change from store to store. However, when she went through the list the majority of colors I mentioned, she said they were the best sellers. She then went ahead and added a few more colors that she said sell very well.
I won't lie a portion of these colors are soft grays, but these colors are incredibly popular because of how neutral and versatile they are. My family painted our bedrooms agreeable gray (one of Pinterest's and Sherwin William's favorites.) Paint colors is not where you need to make your home stand out. Paint can really clean up your house and can change almost everything about it, but when choosing paint colors it is better to be safe than sorry. Luckily in terms of renovation, paint is probably your cheapest option, BUT it is time consuming. The great thing about paint is that it can really y unify a home. You can accent a wall or a small room, but overall paint will really dictate the flow of space. Paint is not where you need to add charm to your home. Buy cute pulls for drawers, interesting door knobs, and accent original wood pieces, but use a neutral paint color. It might seem like the end of the world that the neighbor you don't love or your older sister has the same paint color, but a good color is just a good color.
The best-selling and favorite soft grays are Light French Gray, Agreeable Gray, Repose Gray, and Accessible Beige. When you're picking a gray there is more to consider than you'd think. Grays can be brown, yellow, or blue. The undertone of your gray can be played up depending on your light, so it's very important to know how your light will play off the color. Once you pick 2 or 3 colors, take the time to paint sample blocks on the wall. While it might seem like you are spending extra money, just imagine how much you are saving in case that color did not work for your room. Picking the right color is definitely worth the cost. My family painted the bedrooms Agreeable Gray before it really took off, and it is one of my favorite colors. It is featured in the picture at the top. It makes the room feel bright and clean, while also allowing me to add or change anything else in the room. We paired the paint with dark wood floors and everyone that sees them notes what a difference it made in the house. Agreeable Gray is the best gray on the market for any and every room. If I was forced to only use aint color in all rooms for the rest of our lives it would be Agreeable Gray.
The best-selling whites for trims, doors, and walls are Alabaster and Snowbound. These were however not the Pinterest favorites. Pinterest posts mostly talked about dover white and extra white. However, when I mentioned them to my sales rep she said that she doesn't sell those often. This surprised me because my family and extended family swear by dover white. Dover white is a softer white with more of a beige undertone whereas alabaster is a bright white with yellow undertones. Snowbound is a pure white and it is no shock that this is a best seller. When you're picking a color for trim do consider how much dirt it will come in contact with. If you want your trim to stand out a semi-gloss will do that, but a duller paint will show less dirt. However, if you're prepared for a tiny amount of upkeep, semi-gloss is a very popular paint for trim. If you want a simple paint that reflects some light but doesn't glow, satin is your best bet.
Accent walls are a big trend, but in a way they are also very classic. Some think that your accent wall has to be wildly different to be a true accent, but that is NOT the case! Just by going one or two shades darker you are controlling how the light reflects in order to accent a wall. Whether you are looking for a darker shade of gray to accent a wall or find that a darker gray is more relaxing Dorian Gray and Dovetail are best sellers as well as Pinterest favorites.
While Sea Salt didn't fit perfectly in any other category, sea salt is a beautiful green/blue gray that would fit in any and every home. It's a soothing color that adds a little more excitement than a plain gray. It's my favorite and the sales rep said it was probably their best seller! While it isnt necessarily a "beach-y color" you can certainly play up the color in the paint to make a beach oasis. It would also be the perfect for a gender neutral nursery that would allow the child to grow in the space while they figure out their personality. Sea salt looks its best with a crisp white trim and accents; these attributes make it the best color for bathrooms and laundry rooms!
Every now and then you need a beautiful navy and an eye-catching black to accent your home. Whether you're doing a black door or a navy vanity, a dark color can really add a beautiful touch to your home. My newest obsession is matte black accents. I just painted my credenza tv stand to a matte black to really showcase the piece. Sherwin Williams and Pinterest say that Tricorn Black is the best, and I agree. The navy that the Sherwin Williams sales rep really emphasized is Naval. While Naval did not show up in my Pinterest research I don't recall any navy making the lists.
In order to really showcase these colors, I photographed them in different life sources. The following pictures includes all of the colors recommended. Check them out and let us know your go-to colors!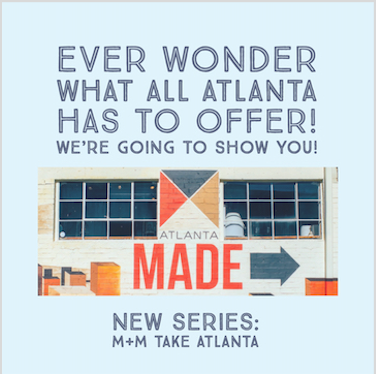 Need More Ideas?
Follow our series M+M Take Atlanta as we show you just a few things Atlanta and the surrounding cities has to offer you!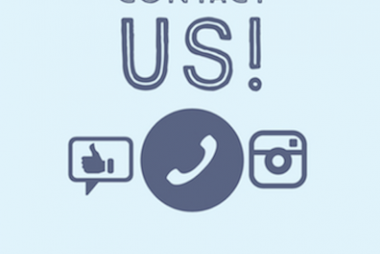 Looking to Buy or Sell?
Maybe your date inspired you to make a change of scenery?