Why Live In Suriname
Suriname is a small country in South America with a population of approximately 575,990. The culture is very laid back, the infrastructure is poor, and the school system in Surinam is very limited or very expensive.
Even though it is a tropical country, you will find mostly manmade beaches and black waters. Most of the country is tropical forest with a lot of flora and fauna.
There are five different types of people in Suriname: Creoles, Javanese, Hindostan, Chinese, and Boerus (these are the progeny of Dutch farmers who used to live in Suriname in the late 1900s). Muslims and Christians live peacefully next to each other. The main language is Dutch.
If you walk into a supermarket (most of them are from Chinese people), you will find not only food but also electricity, everything for your car or motorcycle, clothing, make-up, appliances, and much more.
If you see something you like: buy it immediately, because chances are that they only have limited stock.
According to Airborn Traveler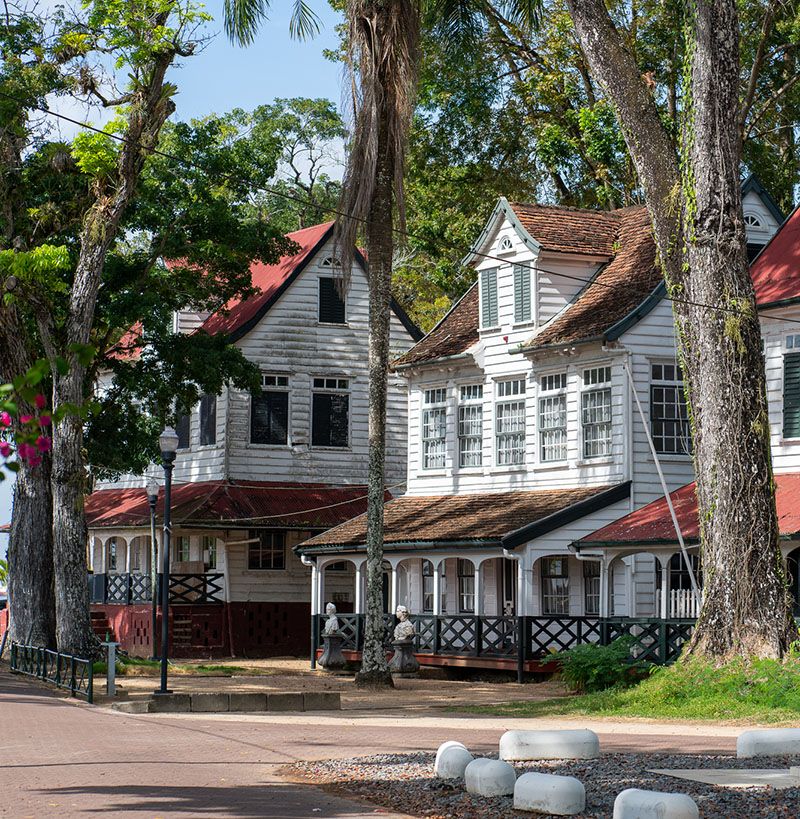 Real Estate In Suriname
What does a home priced at $500,000+ in U.S. Dollars look like in Suriname?
Home Details
Jozef Leliestraat 22 - Keller Williams Suriname....
Is the home a single-family home, condominium, or townhome?
Single-family home
Is the home located in the city or the suburbs?
Located near the Hermitage Mall in Paramaribo

How many bedrooms and bathrooms does the home have?
3 bedrooms and 4 bathrooms
Is the home a new construction home or a resale?
Resale
Are there any unique features or amenities included with the home?
This beautiful and especially unique villa built in Dutch style is located near the Hermitage Mall. Has complete insulation, ceramic roof tiles, double glazing, and beautiful fencing around the house. The yard is fully equipped with ornamental paving which makes maintenance considerably easier. The house is a feast for the eyes, the bathrooms are equipped with modern and luxurious European taps and sanitary ware, the rooms are all air-conditioned and the veranda on the top floor is decked out with built-in lighting.

On the ground floor, you will find a spacious hall that provides access to the 3 bedrooms, all with their own bath and toilet, with the primary room equipped with a bathtub. You also have a spacious guest toilet next to the very spacious office that offers a good view of the yard and the street. Via the beautiful wooden staircase, you reach the upper floor where you will not be short of luxury. With the open concept of the living room, kitchen, spacious swimming pool, and 'pool deck', this house brings an atmosphere of peace and tranquility. Safety is a must! This house comes with top-quality alarm and camera installation where you have the option to register at a central.

The house is located in a quiet residential area with all the conveniences within walking distance and a short drive away. You will find:

The Hermitage Mall, TBL Cinemas, well-stocked supermarkets, several salons (hair, nails beauty, etc), a range of restaurants from fast food to fine dining, Thermen Hermitage Spa, and Private schools of various levels including the Dutch and American schools.


Featured Listings In Suriname
Get instant access to the latest properties to hit the real estate market.
See Them Now