M+M Take Atlanta: Alpharetta Street Fest
All about M+M
I'm Melanie! I'm the marketing intern for the Mary Ellen Vanaken Team. In the fall, I will begin my senior year at UGA where I will complete my undergrad in accounting and real estate. While I grew up in Roswell, so much has changed and I am excited to explore what all of Metro-Atlanta has to offer as an adult!
Hi, I'm Maggie! I'm director of marketing for The Mary Ellen Vanaken Team. I grew up in Cumming and have seen the area develop and grow over the past few years. Atlanta has so much to offer and we are so excited to show it off!
First Stop: Alpharetta Streetfest
Our first stop of the M+M Take Atlanta Series was the 14th annual Alpharetta Streefest located in Downtown Alpharetta, held every year on Memorial Day Weekend. This 3 day event had over 90 artisans as well as food vendors, face painting, live music and more! Check out our adventure on our instagram and the photos below!
Melanie's Vendor Spotlight:
Dixie Pottery Company
I swear - I'm a 21 year old in a 40 year old body! Ever since I saw a Fixer Upper episode with hand thrown customized pottery, it's been my dream to have some. Luckily - I know its possible now with local artisan Rich Emmenegger, the artist behind Dixie Pottery Company. I knew I couldn't leave the event without a piece of their work. Once I spotted the gorgeous bee serving dish (shown on the right) I knew that this would be the company to eventually do my whole line. Whether you are looking for a nativity scene, custom serving ware, a ring dish, a wedding present, or anything else check out their amazing work on their website below.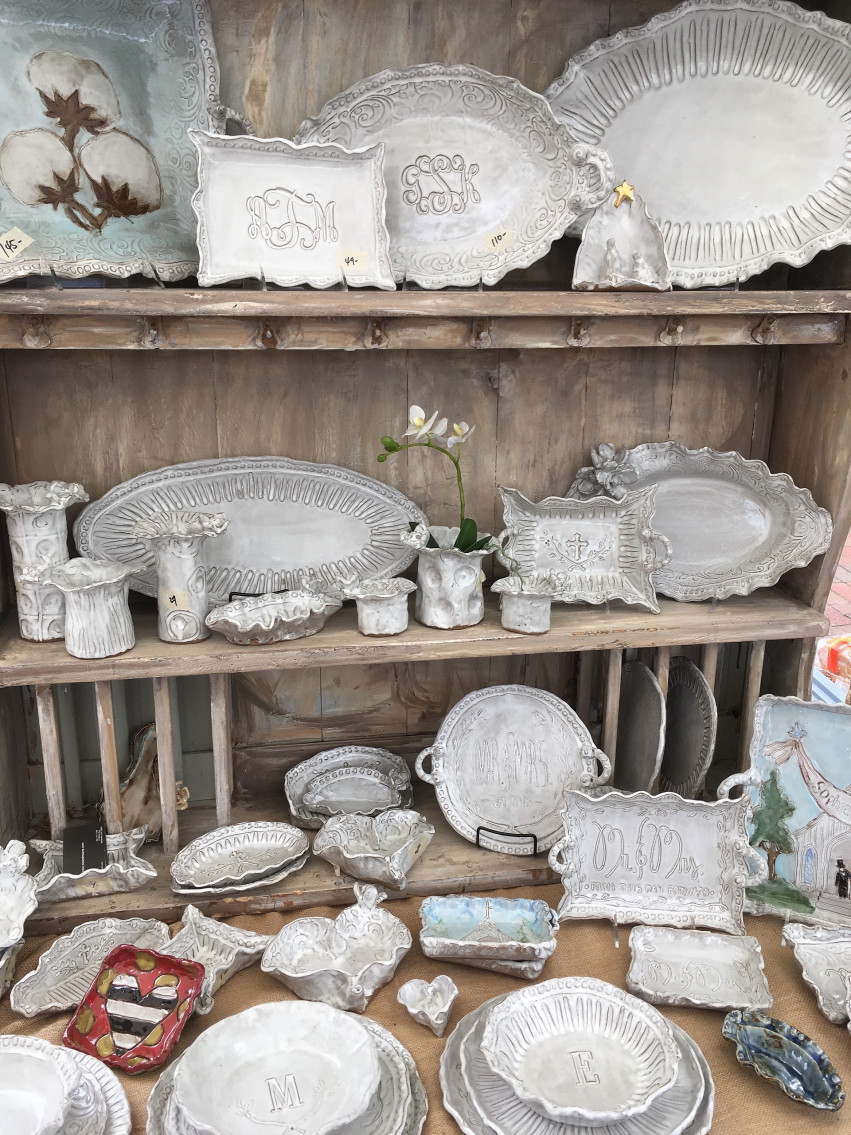 Maggie's Vendor Spotlight
Jamie Calkin is an amazing artist! He does ink and watercolor and then mass prints his work. He has painted huge landmarks from all around Alpharetta and Atlanta, but focuses on locations from universities around the south. He has done all of the sorority houses at UGA, as well as a watercolor of the expansion of the Terry College of Business as shown behind him. He also does custom work upon request, check him out for a special and unique gift!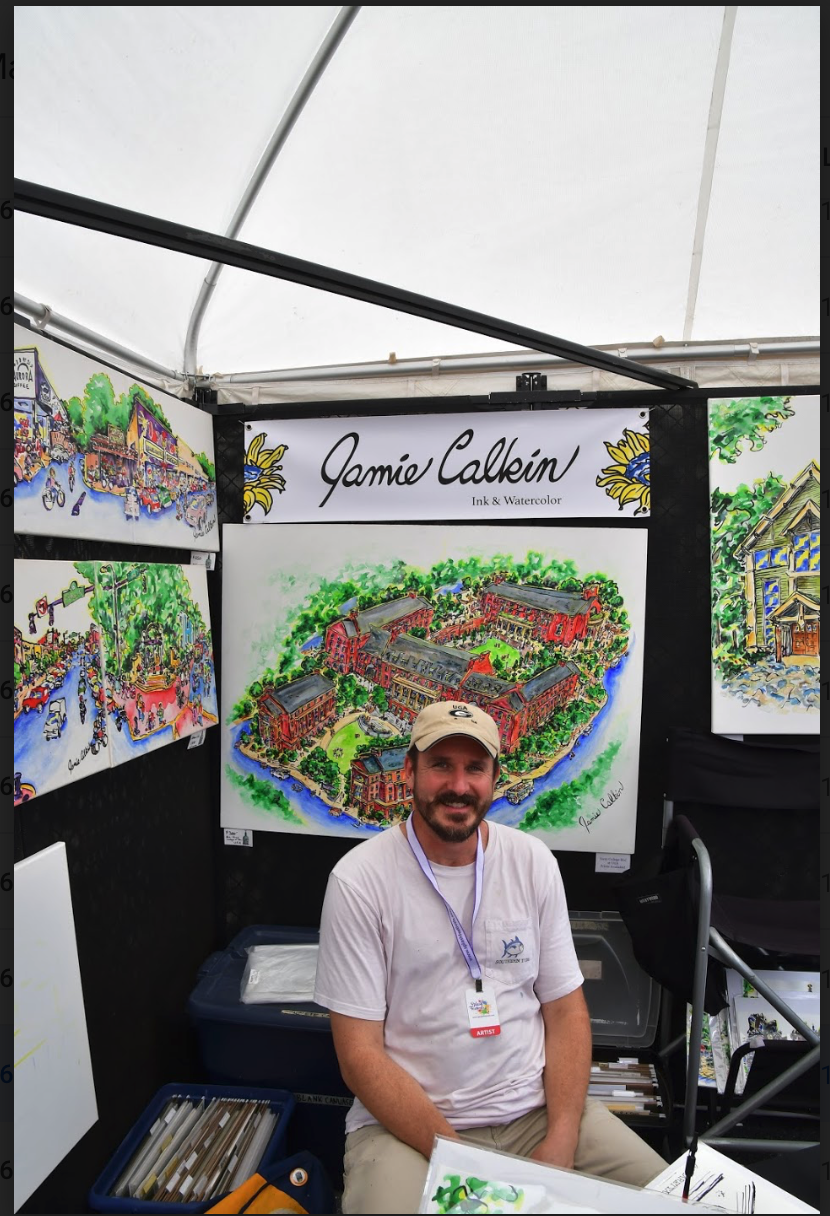 Vendor's List from Photos
Brenda's Fused Glass

www.brendasfusedglass.com

Woven Words

shopwovdenwords.etsy.com

The Humble Hutch

@the_humble_hutch

Mike Denier

www.mikedenierart.com

Dixie Pottery Company

dixiepotterycompany.com

Jamie Calkin

www.jamiecalkin.com

Michale's Photographs

www.michaelsphotographs.com

Repicci's Italian Ice

@repiccisatlanta