Movie Night Baskets - Client Appreciation
Our Clients Are The Heartbeat Of Our
Business!
Whether our clients were having a quarantined Valentine's date night, family fun night, or hanging with the people they enjoy the most, we created Movie Night Baskets for them to enjoy a night at home watching their favorite movie or TV show while indulging in their favorite theatre treats!
Movies & Shows Suggestions
Having your own movie night at home? Here are some of our Team's favorites!
Hocus Pocus
Lion King
Home Alone
Mary Poppins
Frozen
Harry Potter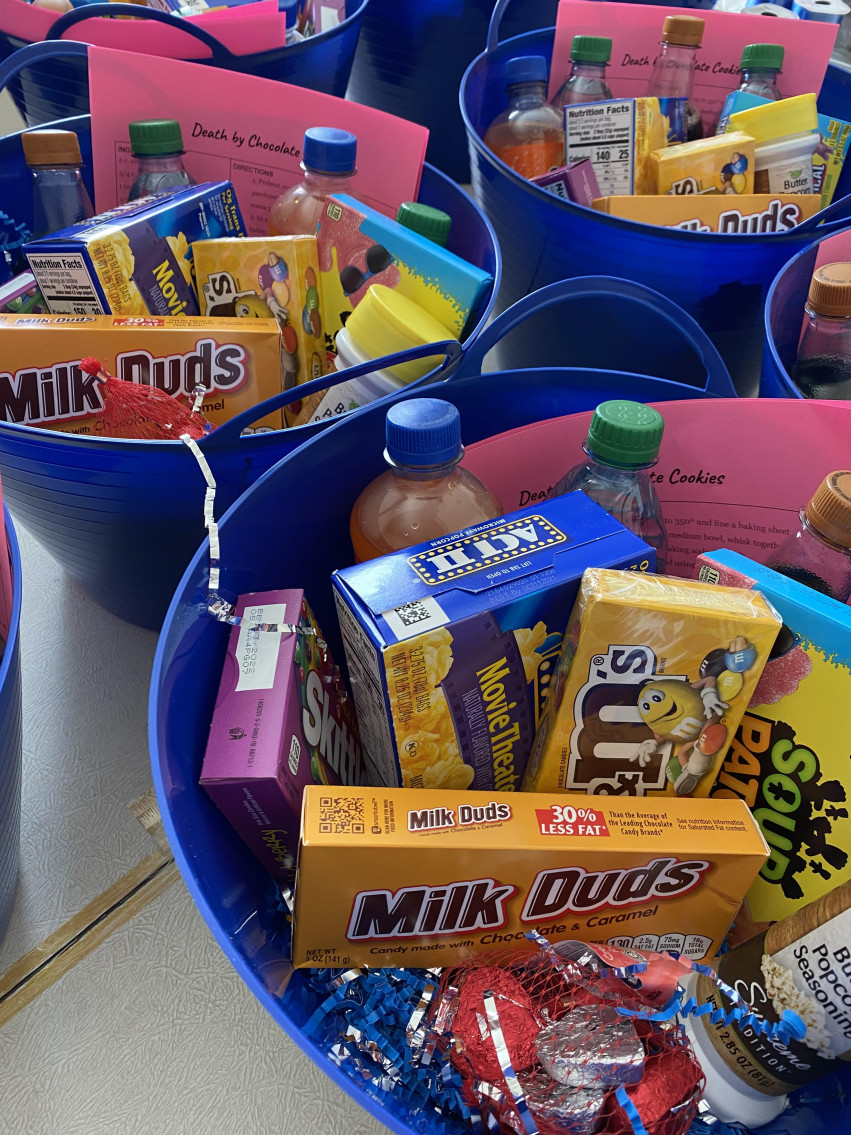 Stranger Things
Friday Night Lights
The Greatest Showman
Titanic
Monsters Inc
Dr. Dolittle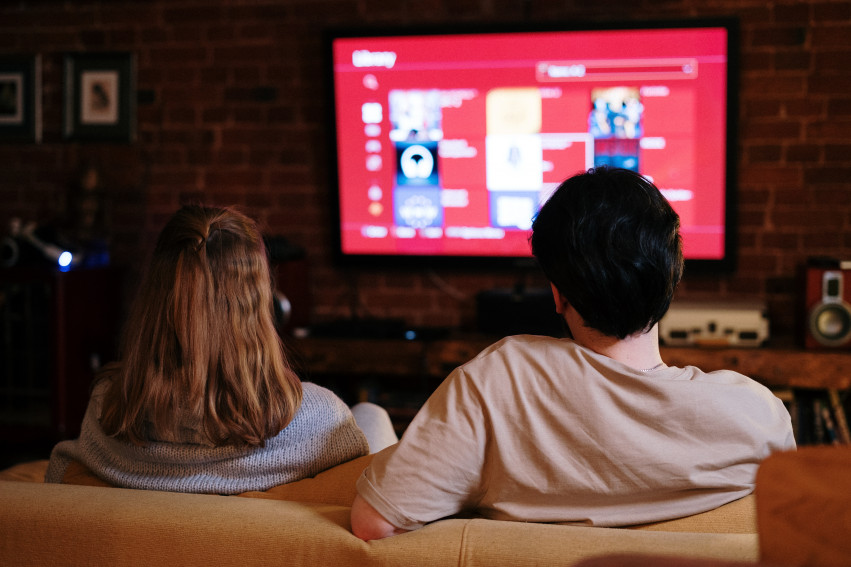 Wrapped And Ready To Go
Team Members personally delivered Movie Night Baskets filled with all kinds of theater treats.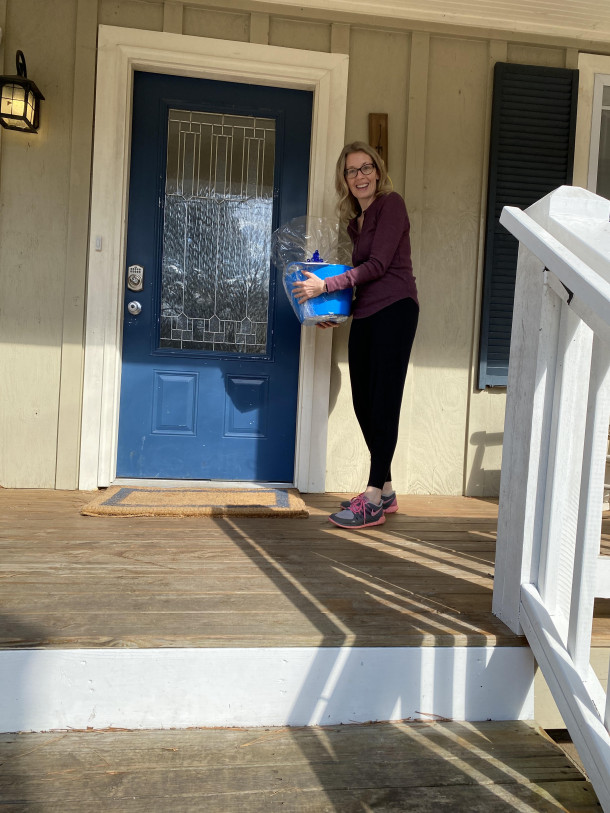 Diane Ingenito - Listing & Buyers Specialist
Diane is full of smiles as she drops off baskets for her clients.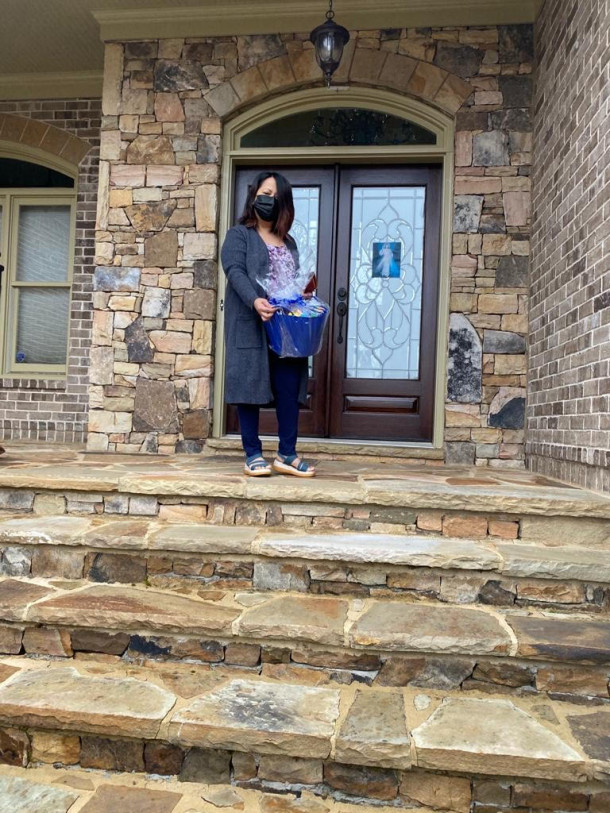 Elleni Berhe - Listing & Buyers Specialist
One of Elleni's clients was thrilled to receive her complimentary Movie Night Basket.
Susan Jennings - Listing & Buyers Specialist
Susans' day was busy with greeting and thanking her clients for their support.
We are so grateful for the pleasure of serving our clients this Valentine's Day!"
Team Leader, Mary Ellen Vanaken ensures that her teams mission is to be the most successful real estate team in the North Atlanta, Georgia market by providing the best real estate experience for our clients.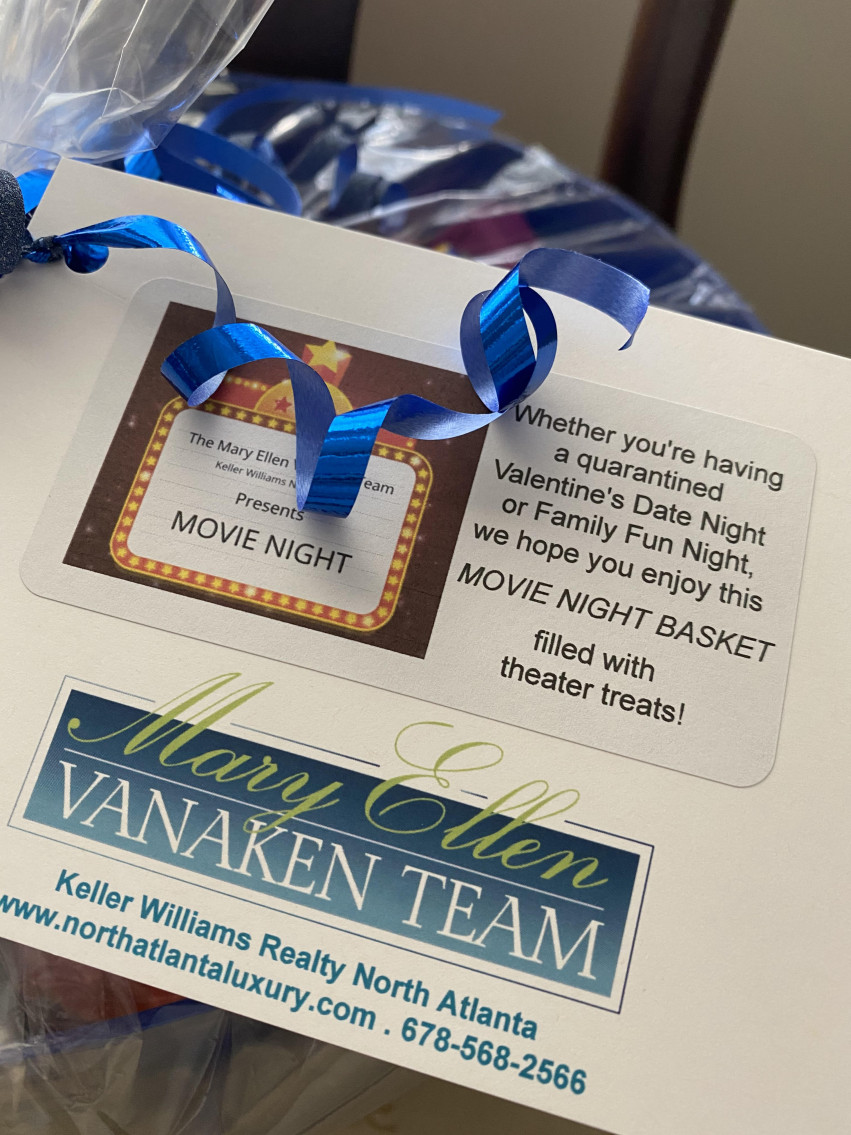 Death by Chocolate Cookies Recipe
- an extra treat in the Movie Night Basket
INGREDIENTS

2 c. all-purpose flour

3/4 c. cocoa powder

1 tsp. baking soda

1/2 tsp. salt

1 c. butter, softened

2/3 c. sugar

2/3 c. brown sugar

2 eggs

1 tsp. vanilla

1 3/4 c. semisweet chocolate chips, divided

1 c. dark chocolate chips

3/4 c. heavy cream

Flaky sea salt, for garnish

DIRECTIONS

1. Preheat oven to 350º and line a baking sheet with parchment. In a medium bowl, whisk together flour, cocoa powder, baking soda, and salt.

2. In a large bowl using a hand mixer, beat together butter and sugars until light and fluffy. Add eggs, one at a time, until incorporated, then add vanilla. Add dry ingredients and stir until just combined. Fold in 1 cup semisweet chips and dark chocolate chips.

3. Using a medium cookie scoop, scoop out dough onto prepared baking sheet. Bake until centers are set, about 12 minutes. Let cool on baking sheet for 5 minutes, then place on cooling rack to cool completely.

4. Make ganache: Place remaining 3/4 cup semisweet chocolate chips in a bowl. In small saucepan, heat heavy cream over low and bring to a gentle boil. Pour cream over chocolate chips and let sit 5 minutes, then stir until smooth.

5. Dip cookies halfway into ganache and sprinkle dipped side with flaky salt. Let harden before serving.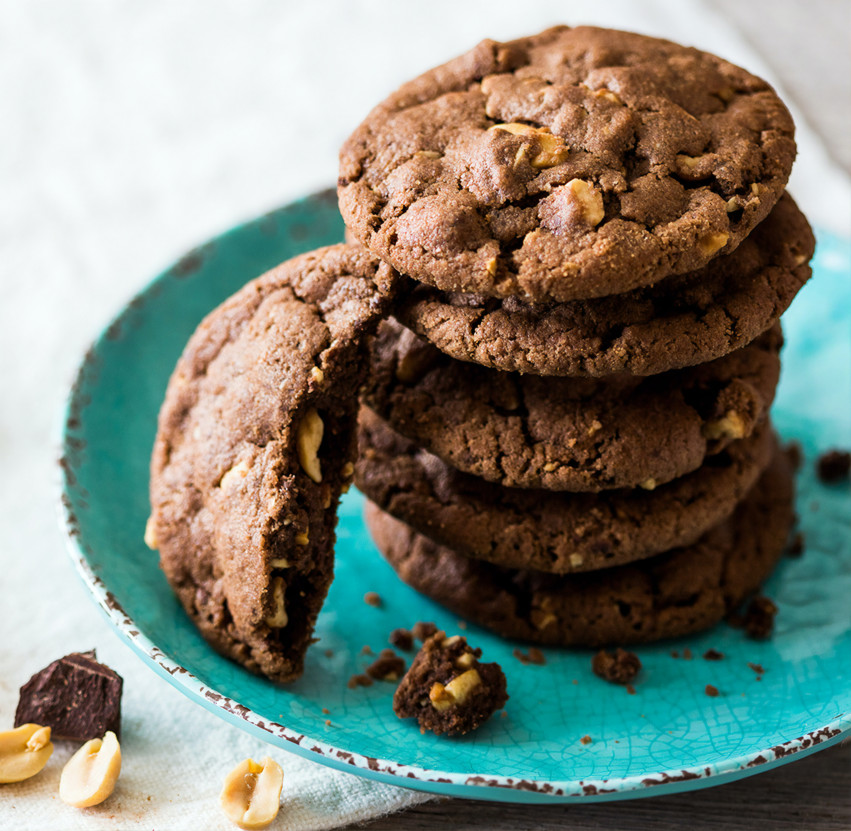 Looking for a new place to hold your Movie Night?
If you're thinking about moving into a new home this year we can help you find the perfect place to cuddle up for your next movie night.
Start Your Search