Military Veteran Moves From LA to Atlanta
A family move from Los Angeles
Work brought Kerry, Mark, and their kids to North Atlanta from Los Angeles. Mark, a Veteran, and Kerry, a Realtor, had lived all over the country due to Mark's military career and had been renting a townhouse in LA. They were looking forward to moving their family to the North Atlanta area of Georgia because of the unique qualities that Atlanta offers.
The Atlanta area is a hot destination area, especially for young families. The area offers a variety of weather with four distinct seasons, over 30 higher education institutes, and entertainment from the Atlanta Ballet to the Atlanta Braves Baseball. Atlanta has it all with North Atlanta providing great schools, and neighborhoods.
Their "must-haves."
Mark and Kerry's "must-haves" in a home included a large yard for their family of five, updated and move-in-ready. The Mary Ellen Vanaken Team was able to locate a new construction home with a large yard just ready to be fenced in for their sweet dog.
The Mary Ellen Vanaken Team encourages all of their clients to create both a "must-have list" and a "wish list" and to bring those lists with them when looking at houses. Maybe you're not willing to give up hardwood floors for a white kitchen, but would you be willing to compromise for a white kitchen and extra square footage? The team always encourages their clients to refer back to their must-haves list often.
Why The Mary Ellen Vanaken Team?
Kerry, a fellow Keller Williams real estate agent, posted on a Keller Williams website that they were looking for an experienced and knowledgeable Agent in the Alpharetta and Cumming area.
Kerry and Mark, soon after meeting The Mary Ellen Vanaken Team, realized that the team was comprised of well-trained real estate professionals who continually strive to provide top-quality service for their individual clients. This along with the team's years of experience and knowledge about the area gave them the confidence to hire them.
What were their fears?
The couple knew they only wanted to spend about $450K which was $50K below their pre-qualification letter. They were fearful they wouldn't be able to find a home at this price that included both great schools for their children and a family community with a neighborhood pool.
To receive a pre-qualification letter, the Team will introduce you to our mortgage partner, who can help you determine your buying price range with confidence. Be prepared to dig into paperwork during this part of the process such as pay stubs, W2's, and tax returns. The lender will do a full review and then tell you what you will be able to borrow to purchase a home. This is a vital step in the home buying process!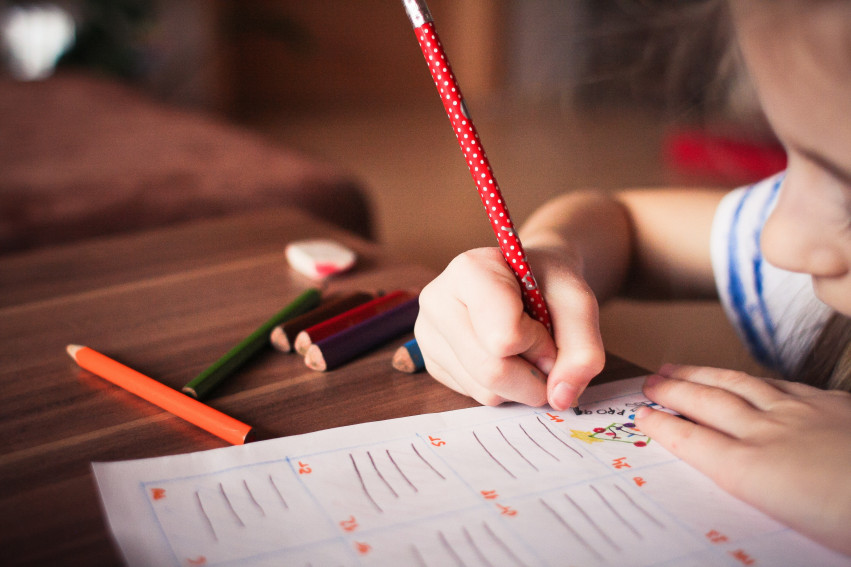 Kerry and Mark's new home!
The Mary Ellen Vanaken Team, after meeting with the couple and learning about their "must-haves" and wishes, found them a stunning new home featuring 4 beds, 3 baths, and a community that includes a lake with a covered dock, tennis, pickleball, basketball, horseshoe, clubhouse, 2 pools with splash pool, and playgrounds.
The neighborhood is located minutes from The Georgia Premium Outlet Mall and Lake Lanier Islands. Children living here attend Silver City Elementary, North Forsyth Middle School, and North Forsyth High School.