Home Price Is The Most Important Factor In Selling Your N. Atlanta Home
Home Price Is The Most Important Factor In Selling Your N. Atlanta


Home Price Is The Most Important Factor In Selling Your N. Atlanta Home by The Mary Ellen Vanaken Team.
Would you ever pay more than market value for a house? Probably not. If your house doesn't sell it might have been overpriced. Which means you're the highest bidder for a house you're trying to sell.
The single most important factor to consider when selling a house is the home price (how much your house is worth). Do not overprice the house because you will lose the freshness of the home's appeal after the first three weeks of showings. After 21 days, demand and interest diminish. On the other hand, don't worry about pricing it too low because homes priced below market value often will receive multiple offers, which will drive up the price to market. Pricing is all about supply and demand. And no two agents price property the same way.
When you're looking for a partner to help you negotiate the complexities of selling a home, you've come to the right place. The Mary Ellen Vanaken Team of Keller Williams Realty are experts in the North Atlanta Georgia areas, including Milton, Alpharetta, Johns Creek, Roswell, Dunwoody, Cumming, Suwanee, and Duluth. The experience, dedication and strong communication you'll receive here will help ensure the successful and profitable sale of your home.
We provide:
1. The Local Advantage - Take advantage of a broad spectrum of technologies and tools to support the sale of your home from start to close.
2. Internet Advertising - Since the lion's share of home buyers starts their search on the internet, top placement on search engines is essential. You'll gain access to placement on Google, MSNBC, and other websites. This will maximize your exposure and bring a large number of potential buyers to view information about your home.
3. Email Campaigns - It's important to "work the network." We can work together to identify the right people to target your home-and get in touch with them by email to drive excitement and interest.
4. Personal Touch - Of course, technology alone won't sell your home. Face-to-face interaction provides the advantage to sell your home-and you won't have to worry about a thing. The details will be handled with care and constant communication, to ensure the marketing and sale of your home go smoothly.
Find out today how much your home is worth by clicking below: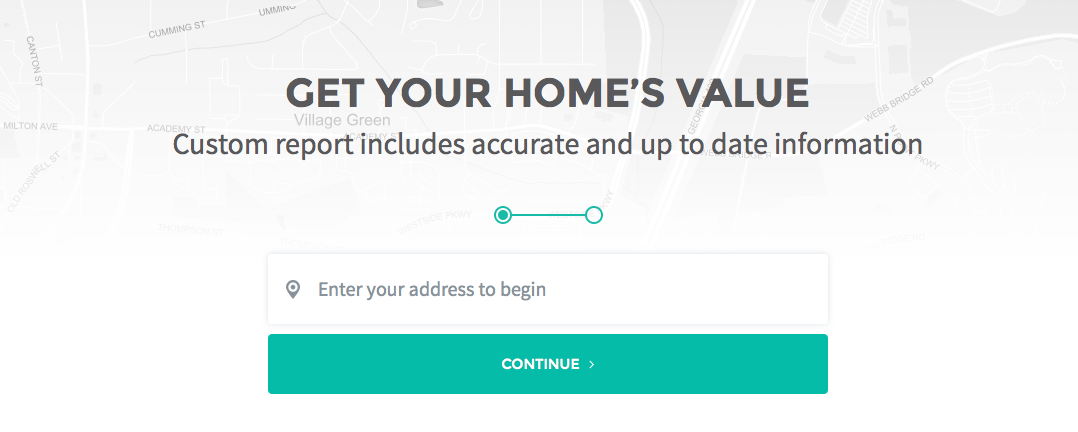 Keller Williams Realty North Atlanta
5780 Windward Parkway, Suite 100
Alpharetta, GA 30005
678.929.6529


Home Price Is The Most Important Factor In Selling Your North Atlanta Home