Creative Real Estate Agent Finds Happy, Cute Couple A Home
Meet the Buyers
Finding that perfect home for their growing family is what drove Stephen and Kristen to contact their previous real estate agent, Mary Ellen Vanaken. The young couple was expecting their second child, had multiple animals, and knew they had outgrown their current home. With the family expanding Stephen and Kristen wanted to be closer to their parents who lived in Canton, Georgia. Having sold their current home in Martins Landing in Roswell, Georgia, they had temporarily moved in with their in-laws but wanted to find their new home soon with the baby arriving.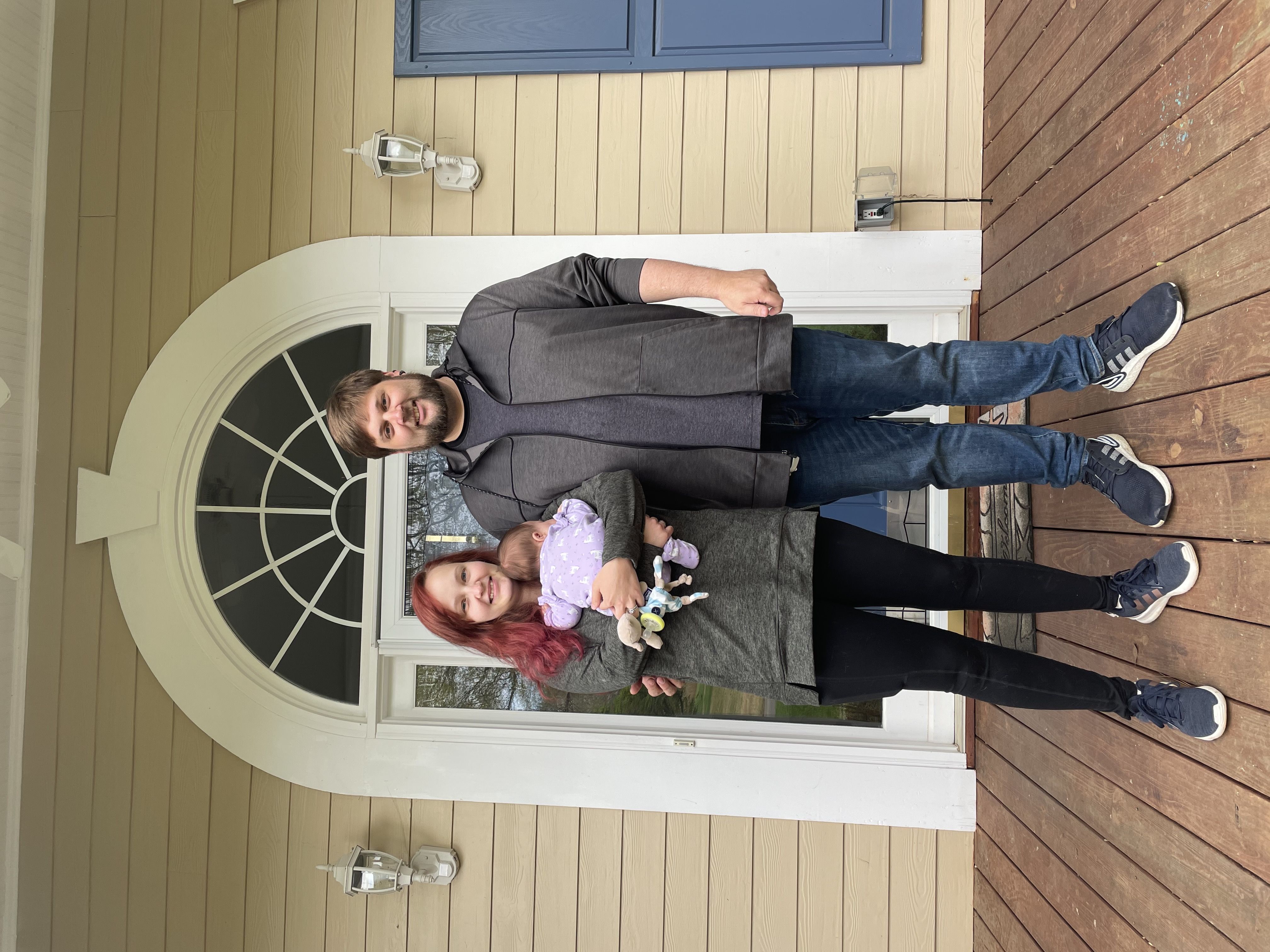 Everything Stephen and Jennifer wanted...
Stephen and Jennifer's "must-haves" for their new home included one with
- plenty of privacy
- a ranch with a full basement
- space to work on cars as this was Stephens hobby
- closer to parents who would be helping with the kids
There is a big difference between wants and needs. The Mary Ellen Vanaken Team suggests that all home buyers create two different lists when searching for a home - a "must-have" list and a "nice-to-have" list. These lists help keep the focus on what is important.
Mary Ellen's Creativity Results in Perfect Home Find
The North Atlanta real estate market continues to be crazy as many markets around the country are as well. In North Atlanta, homes stay on the market for a short period of time and come with multiple offers. Mary Ellen, very aware of this, knew she would have to be creative and found the perfect FSBO (for sale by owner) home for the couple. She contacted the homeowner and was able to get her clients into the home before anyone else was able to see it. The home had everything they needed as well as a beautiful Koi pond! Stephen and Jennifer were ecstatic to find the right home, close to their parents, and within their budget.
What Do You Do When You Can't Find a New Home?
Your home sold after only days on the market. After all, the fear of a property lingering on the market, enduring possible price cuts, or low ball offers is what keeps many from selling in the first place. While a quick sale is a reason to celebrate, the challenge comes when it happens before you can find a new home.
This is an increasingly common situation in our current market, which remains hot due to the continued limited inventory that started in April 2020. Though inventory is slowly starting to increase, there's a conundrum. For every home listed, another home has to be bought. Until inventory outpaces demand, securing your next home might likely take a little longer than anticipated.
Still, the upsides of a speedy home sale outweigh the inconvenience of possibly being in-between homes: Less drama, achieving your asking price (or more), and being able to consider multiple offers to find the best buyer for your house. We can help you plan ahead by following these strategies before you list. Here are some creative ways to make your home sale and home search easier:
Ready To Sell Your Home?
We're ready to embark on this journey with you, and make it unforgettable.