8 New Construction Communities Going Up in Alpharetta
East of Main Phase 2
20 new single family homes to be built on 3.4 acres of land on the west side of Cricket Lane as the second phase of the existing east of Main neighborhood. The providence group is the developer.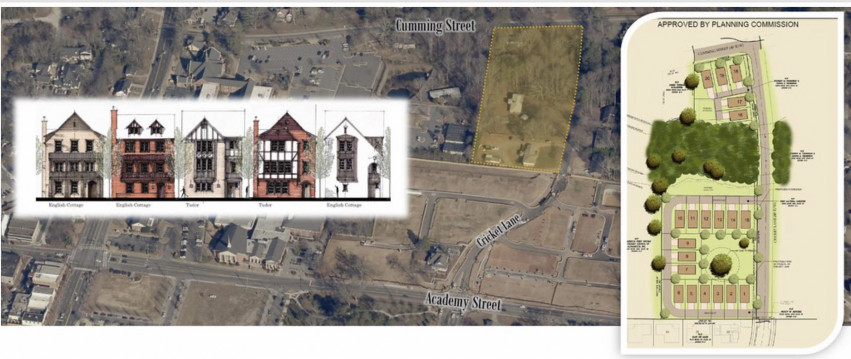 The 1875
11 for-sale single family homes are being proposed along Cumming Street between the United Methodist Church parking lot and the East of Main neighborhood.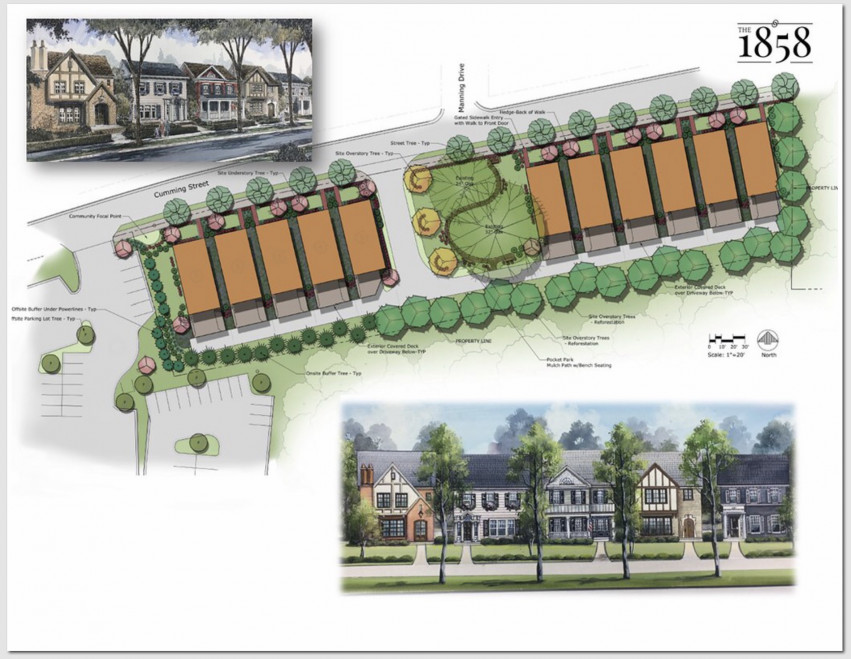 Weyhill
9 single family homes to be developed on 3.1 acres. The existing home on the property to be kept.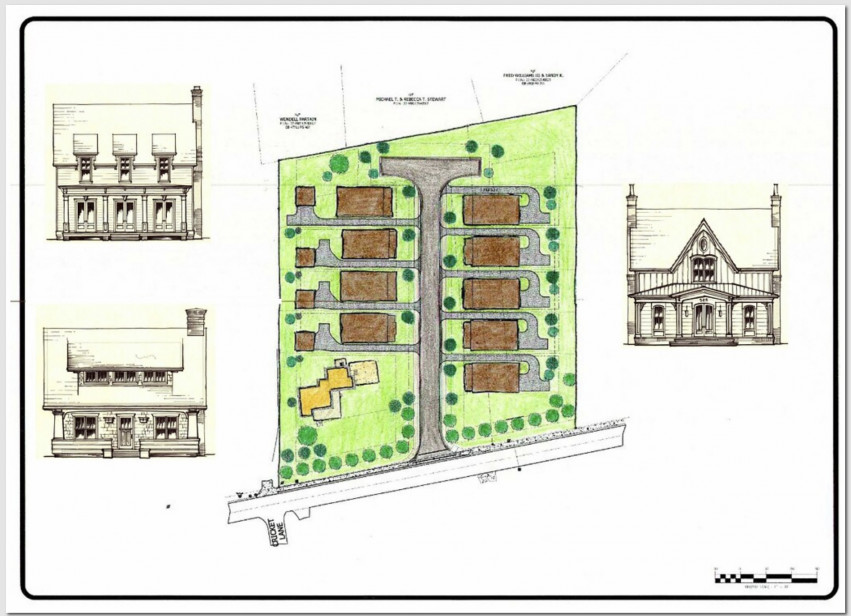 Voysey
42 single family homes inspired by C.F.A. Voysey, English modernist architect and designer. Site is 5.2 acres and includes a small lake and multi-use trail which will be a trailhead for the Alpha Loop. Developed by Hedgewood Homes.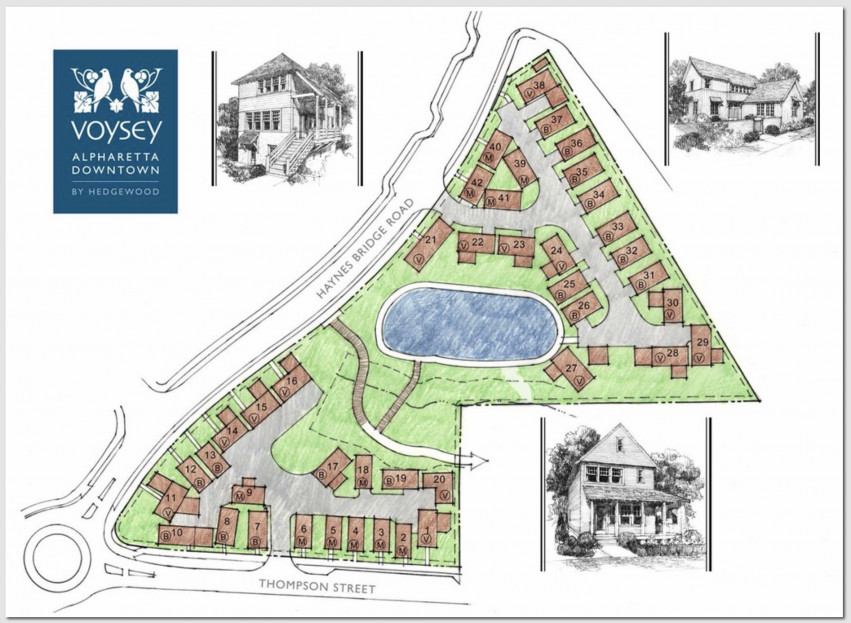 Alcovy
1o single family homes in between Thompson Street and the existing Alpha Loop trail. On-street parking and sidewalk to be added along Thompson Street.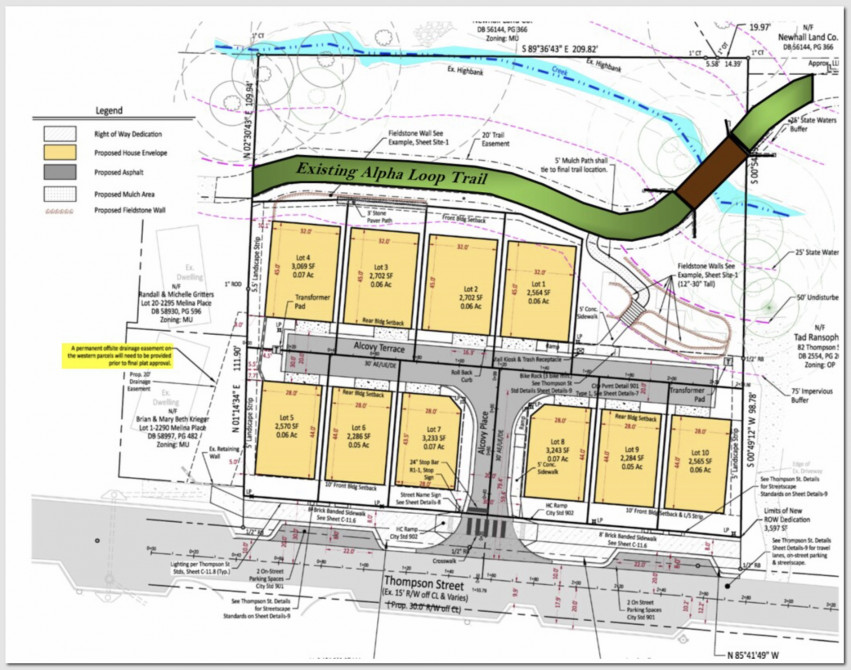 Rowes Downtown
22 single family homes to be built on 3.3 acres. Will replace the existing Tiffany square condos. Connection to the future Alpha Loop trail system at the south end of the property.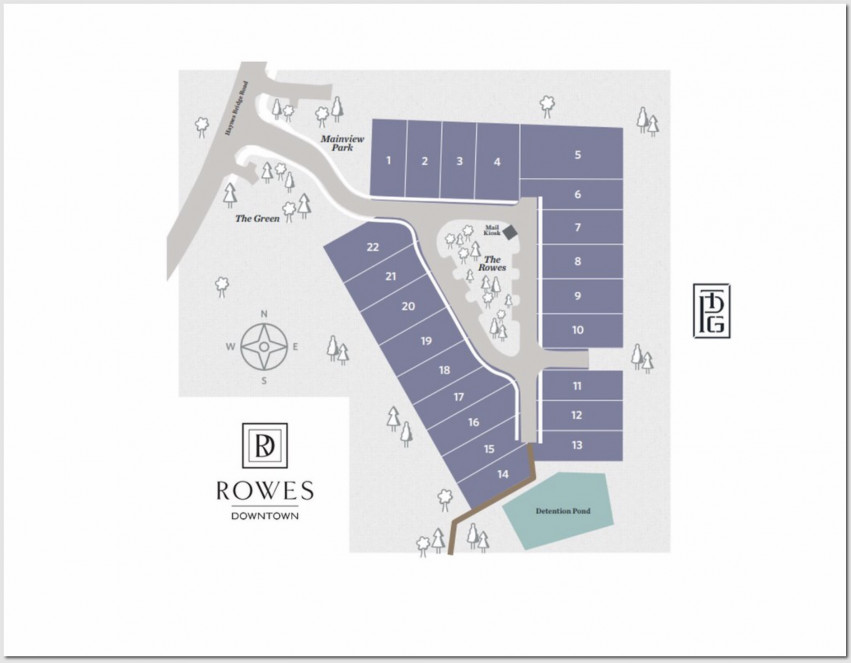 Chelsea Walk
A 49-unit gated townhome community adjacent to the city's alpha loop trail system. Developed by the Providence Group.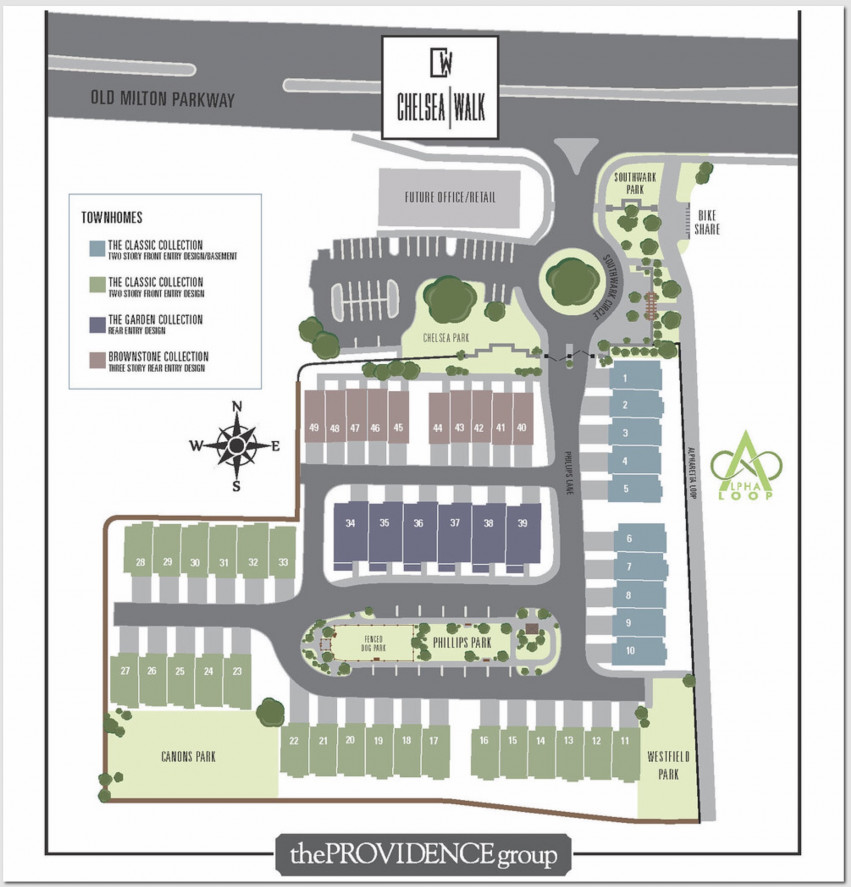 The Atley
122 unit residential development made up of townhomes and stacked condo units. The alpha loop trail system will run through the development, connecting to Haynes Bridge Rd. A pool is included in the Southeast corner of the development.

Images and information via The City of Alpharetta. Main image via Hedgewood Homes.