8 Fresh Holiday Decor Ideas
Hot Chocolate Station
Form meets function with this kitchen island centerpiece that has every hot chocolate fixin' to keep you warm and cozy throughout the entire holiday season.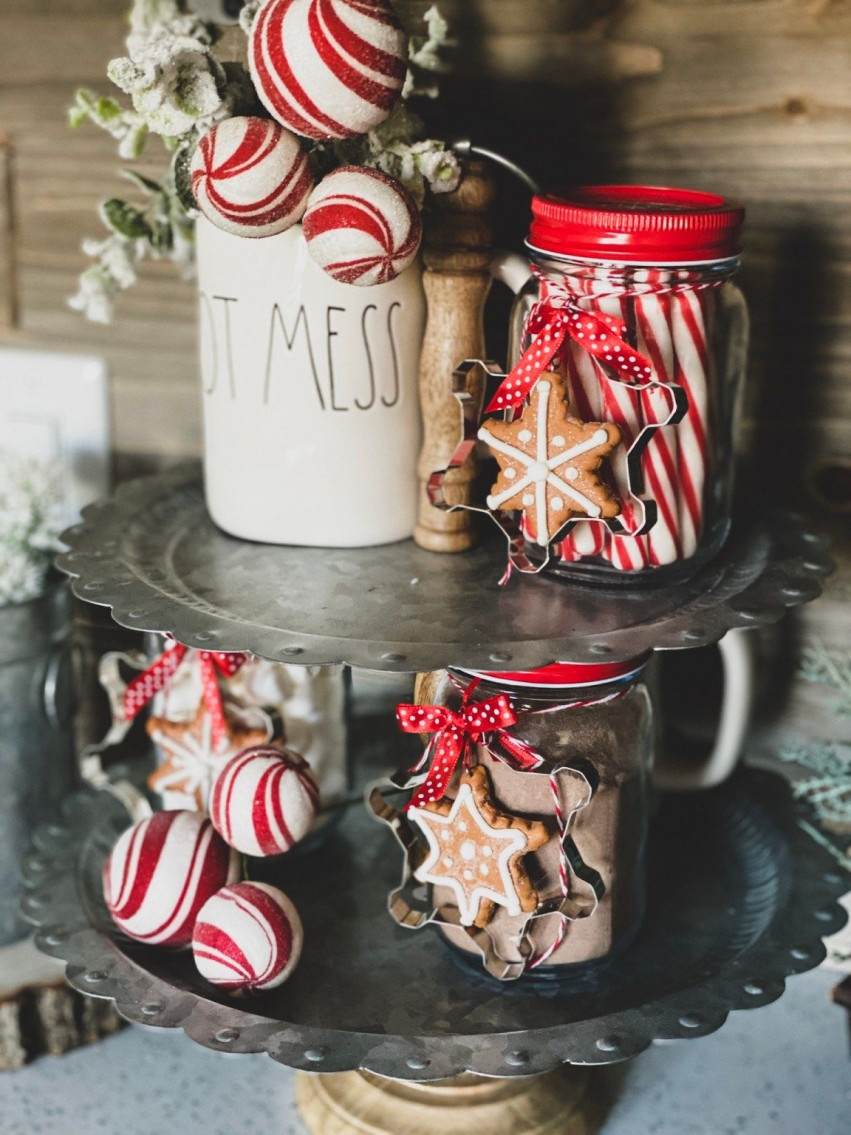 Sheepskin Throws and Rugs
It's time for all things cozy! Sheepskin throws and rugs will comfy up any room instantly: draped on chairs, on the floor, anywhere…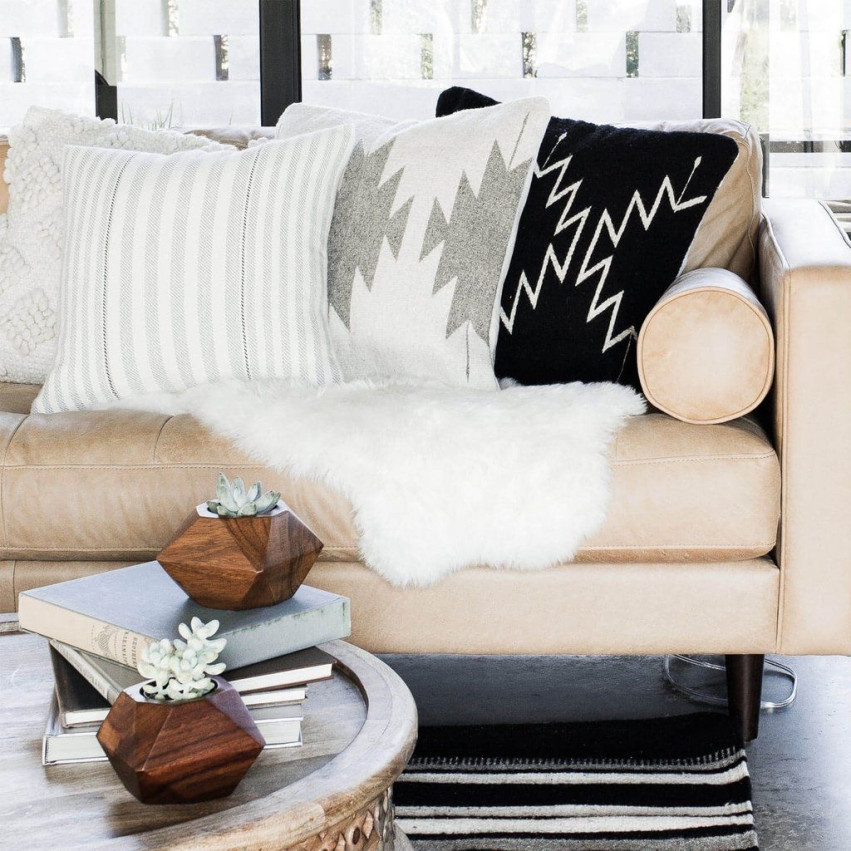 Pinecone Centerpiece
Gather up some pine cones (or pick them up at Target) and voilà! Cluster them on top of a runner and you'll have an instant beautiful Christmas tablescape. You can use them au natural, or you can spray paint them gold or silver for a shimmery effect that dances in the candlelight.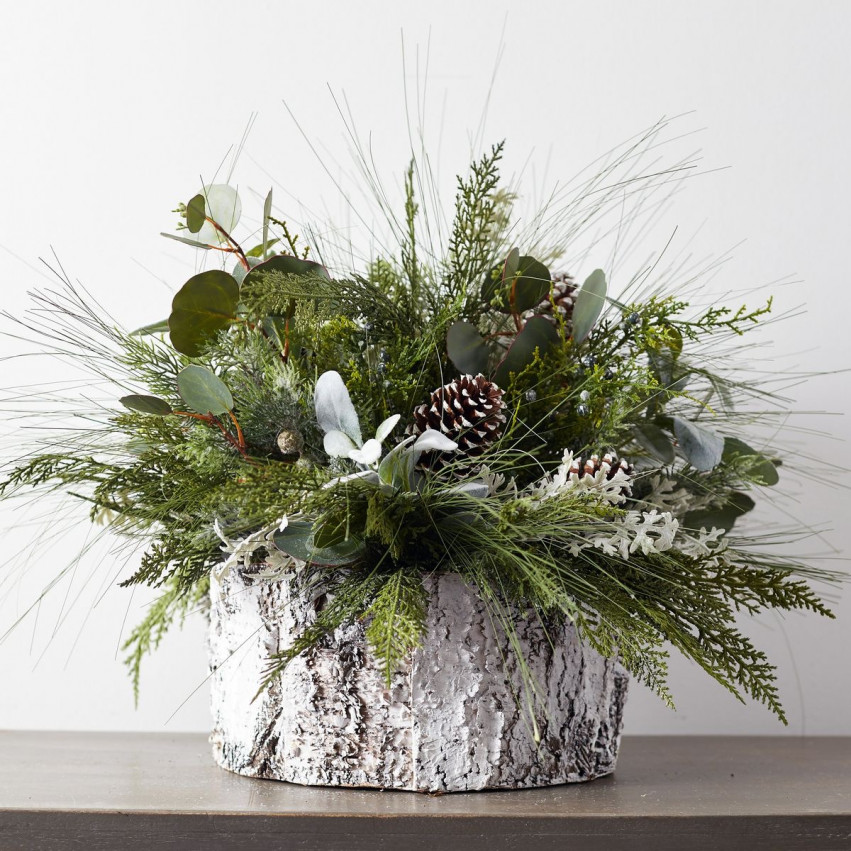 Expanded Christmas Color Palette
Think beyond red and green—all colors are Christmas colors! As you can see, pink, mint and blue are right at home in the festive display below.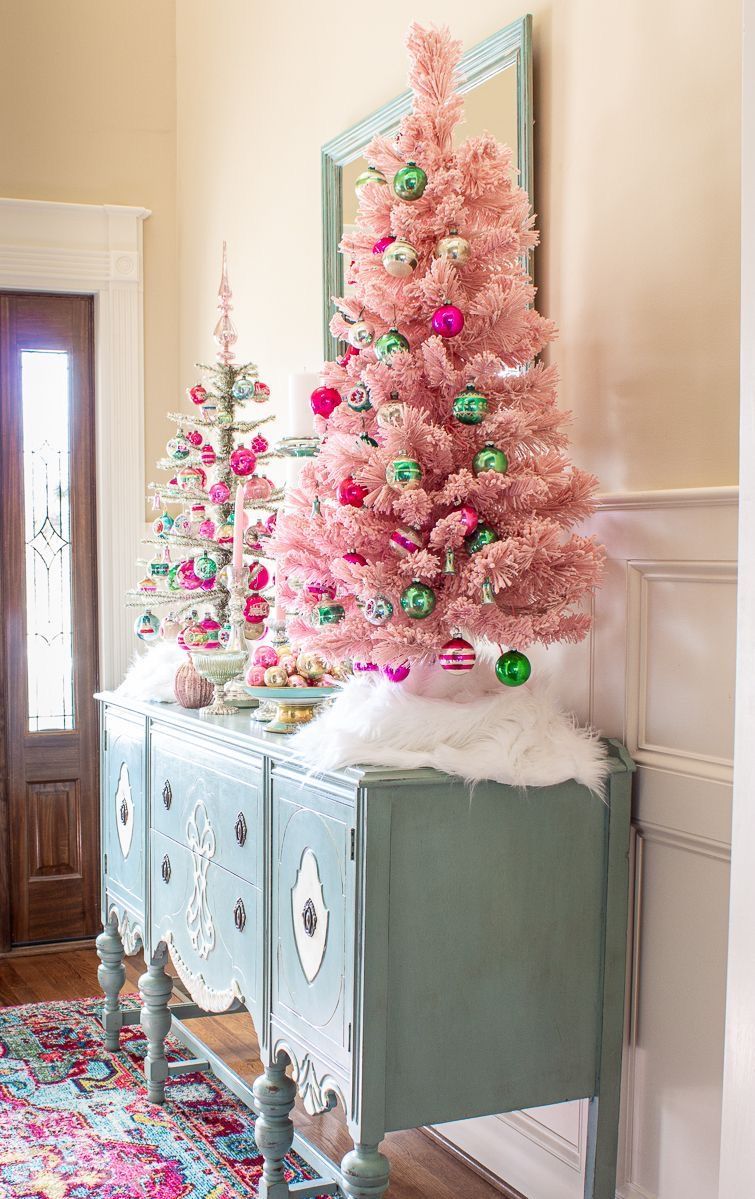 Handcrafted Snowflakes
Handcrafted snowflakes are the ultimate DIY Christmas decorations. Printer paper (or construction paper) + scissors + a few snips = snowflakes!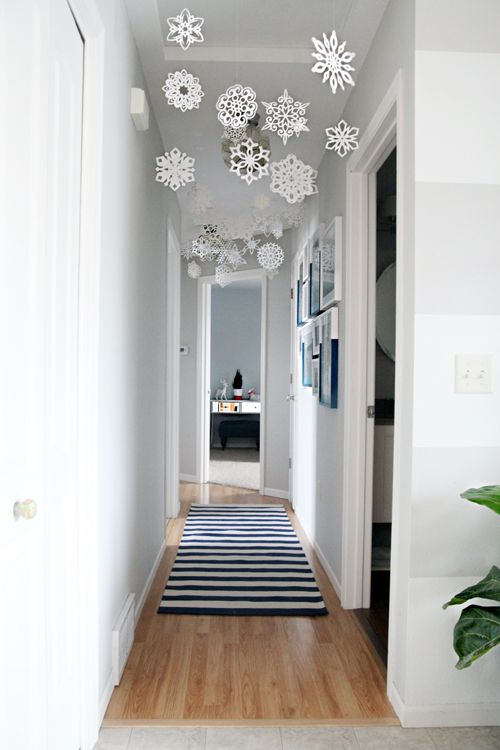 Bottle Brush Trees
Make or buy bottle brush trees. Build a forest on your mantle or have one grace each place setting. You can also encase under the glass of a cake stand for a more elevated look.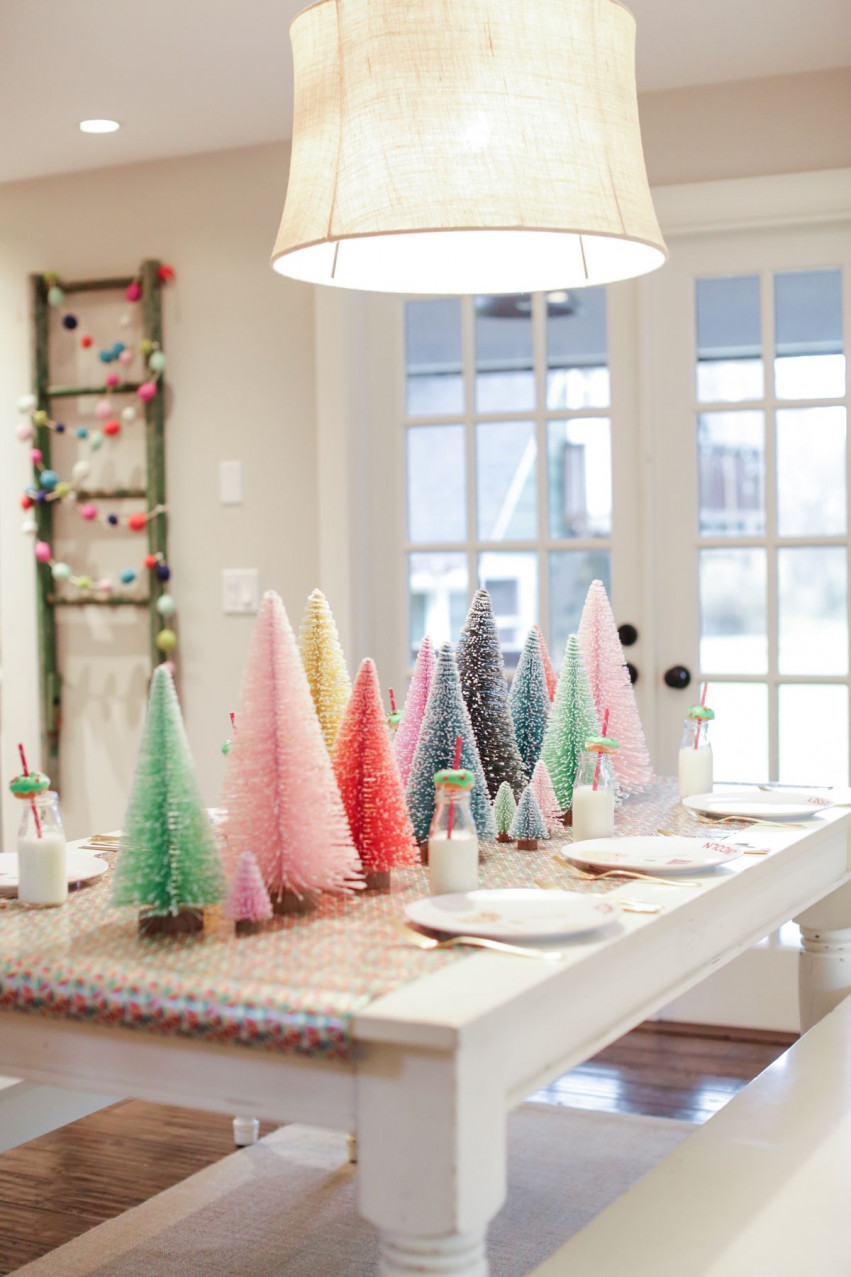 Holly Jolly Bar Cart
If you have a bar cart, dress that baby up. Garland, citrus, ribbon, or all of the above will do the trick.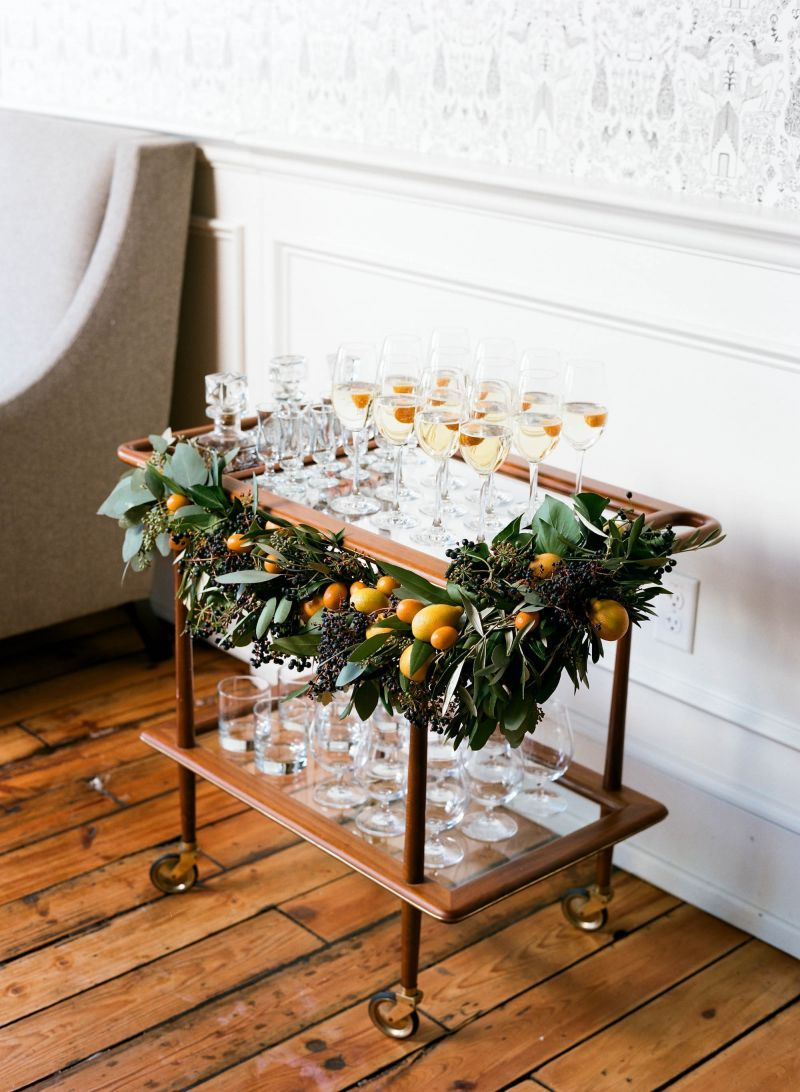 DIY Advent Calendar
Display a bright and merry Advent calendar for all to see. (DIY-ing one is as simple as printing numbers on treat baggies and taping them to the wall—talk about an easy Christmas decoration.)
Pictures Via Pinterest & Architectural Digest