8 Creative Gift Wrapping Ideas to Make Your Presents Stand Out Under the Tree
Cardboard Box Snowman Idea
Do you want to build a snowman...out of presents? Your kids will love unwrapping this cute stack of gifts.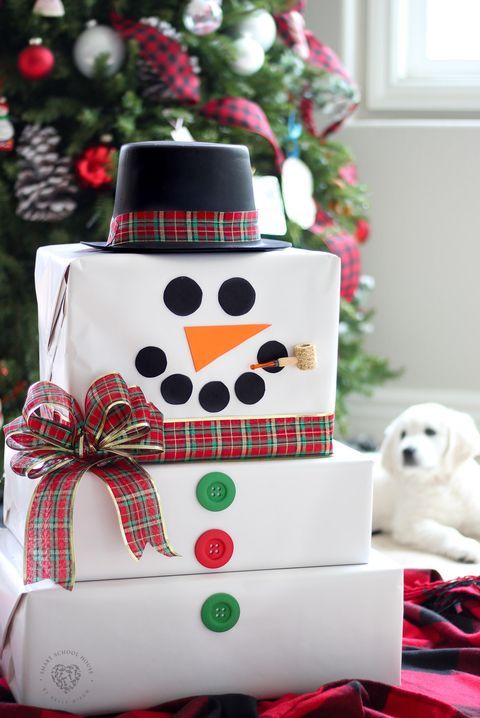 Book Page Wrapping Paper Idea
Repurpose an old book page by cutting out the shape of a Christmas tree, snowflake, or reindeer to paste on your gifts.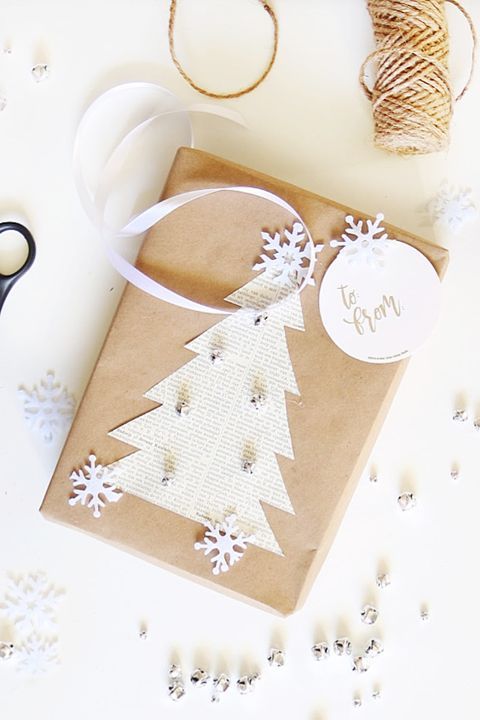 Reindeer Thumbprint Paper
Feature Rudolph all over your wrapping paper by using your thumb and colorful ink pads to re-create this pattern.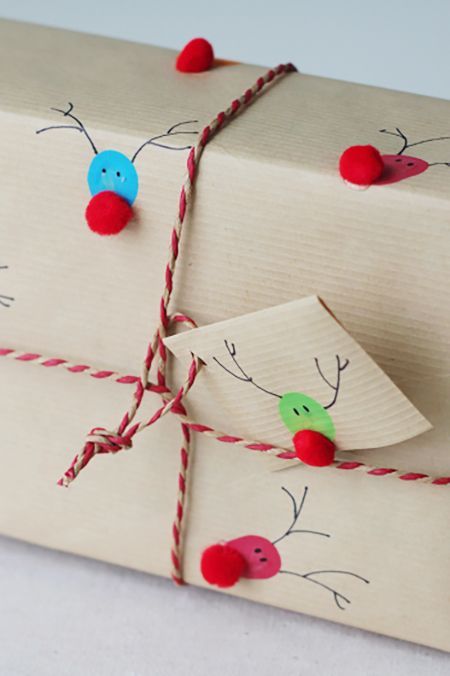 Plaid Patterns
Mix and match tartan prints in festive colors for a stylish and colorful statement, like blogger Nora Murphy.
Craft Paper and Boxwood Wreath Gift Wrap
This beautiful wreath and burlap ribbon design is elegant and easy.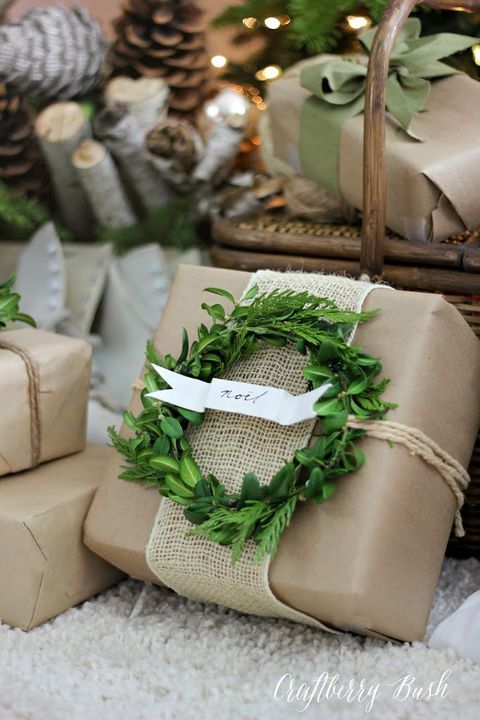 Yarn Wrapping Idea
Yarn is a handy gift wrapping material for two reasons: It's a great way to secure your gifts and it's a gorgeous, homespun accent on against brown paper. Wrap it multiple times to create a Christmas tree or personalized monogram.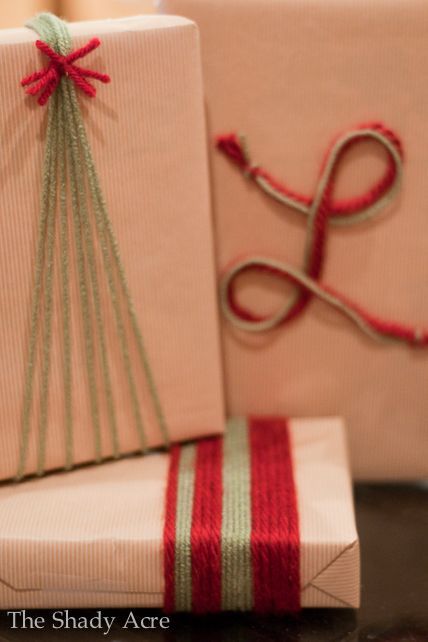 Christmas Light Wrapping Paper
Why stop at your tree when decorating with Christmas lights? Print and cut out colorful bulbs, fold each in half, and use a glue pen to attach to twine. Then, simply wrap around your package and secure with tape.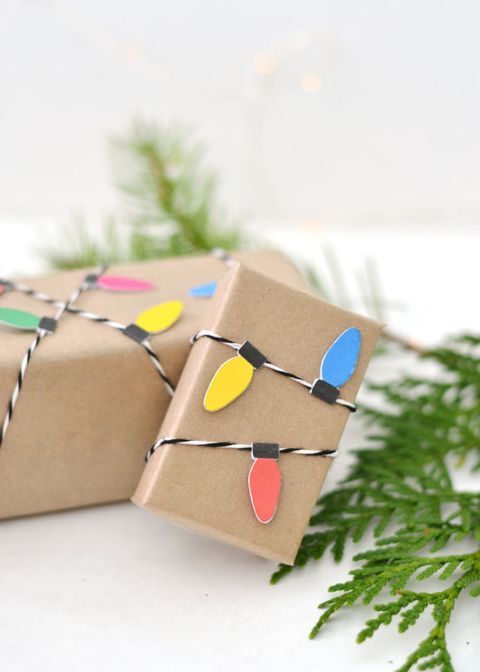 Car and Tree
A fun, creative way to top your gifts with holiday cheer. Use a Sharpie to draw on a car and tie on the bottle brush tree with some string.
Article and Images Via Country Living.