8 Adorable Desk Ideas Your Kids Are Sure To Love
Vintage Pine Desk
LA vintage pine table and factory stool set the stage for "playing school." The wall behind, kept bare except for chalkboard paint, allows the kids to draw and work out math problems, then erase and start again.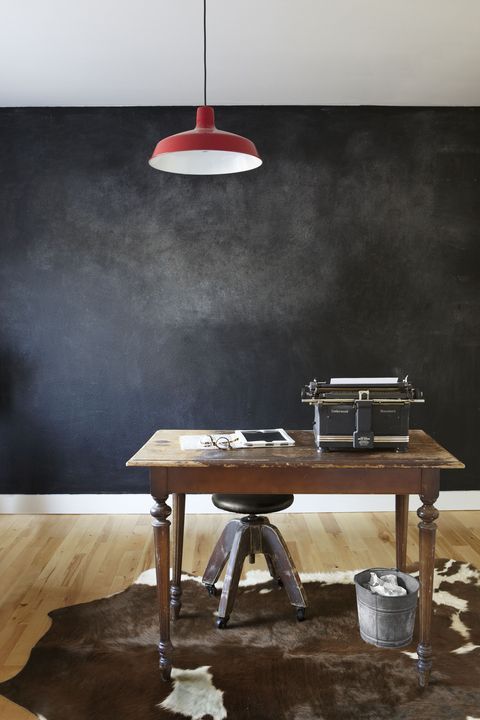 Outdoor Desk
To maximize every inch of their 1-acre lot, these homeowners converted a backyard shed into a quiet space for the kids to use as a playroom, study, and art studio. Clear containers on shelves corral craft supplies.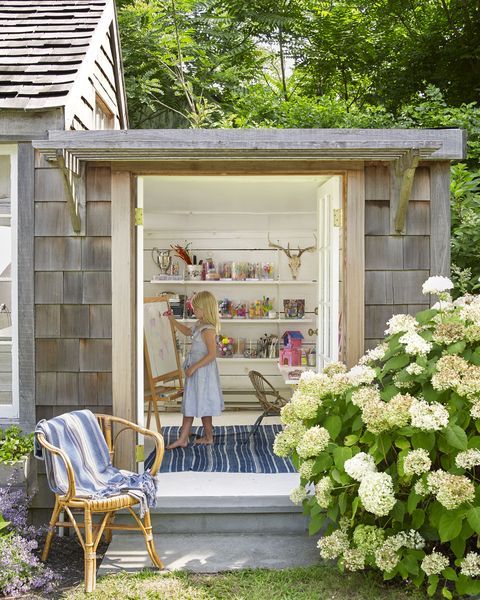 Dollhouse Style Desk
Homeowner Mike Wolfe (of American Pickers fame!) showcases his collection of kids' cowboy boots on the shelves of this desk. The whimsical house shape allows it to double as a dollhouse, while still leaving plenty of workspace for practical matters like homework and drawing.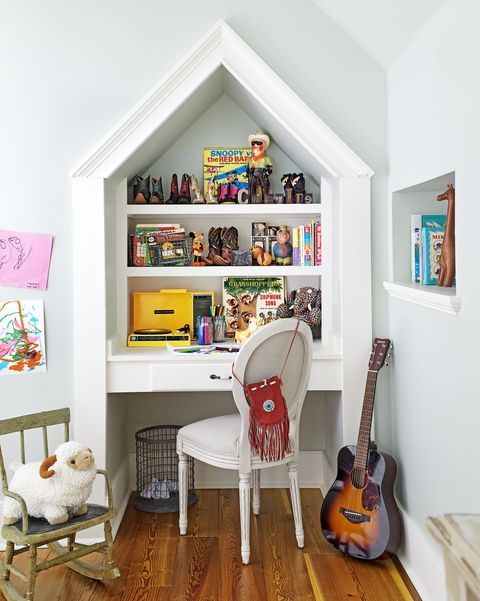 Colorful Reading Nook
This built-in reading nook provides a comfy place to study without taking up floorspace.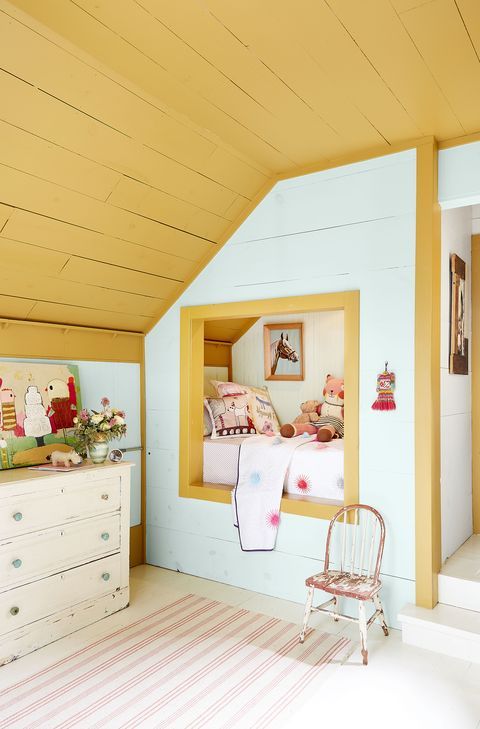 Teepee Reading Room
Homework doesn't seem like a chore when it's done in this fun DIY teepee (made of reclaimed wood, drop cloth, and rope). The soft rug and pile of pillows warm up the homework hideout.
Boy's Room Desk
A simple wooden desk and eye-catching red chair create a simple study spot in this transportation-themed bedroom. The sealed concrete floors add to the rustic vibe and make for no-sweat sweeping.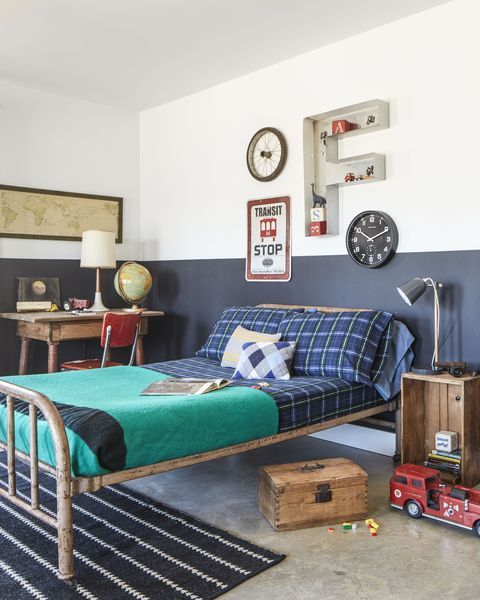 Vintage School Desks
These old school desks—plopped right in the middle of the living room—allow Mom and Dad to keep an eye on their budding geniuses. The best part: They're portable, so they can easily be moved to another part of the house when guests come to visit.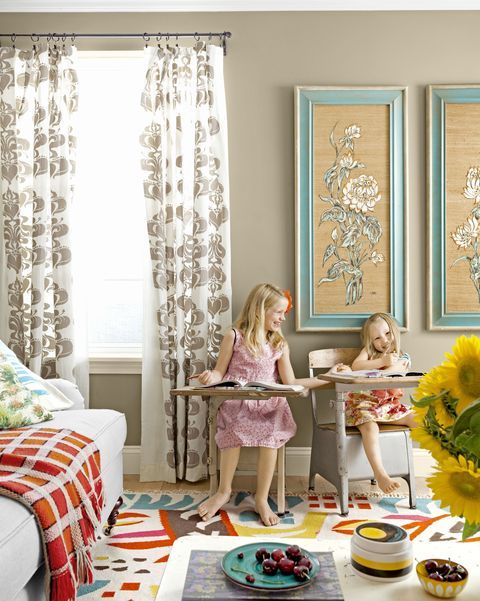 Bedside Desk
When the little one gets inspired, he can make his way from bed to the sleek metal chair and wooden desk to jot down this thoughts and dreams in this geography-themed bedroom.
Article & Images Via Country Living.