1)Front Door Harvest
Flanking your door with a towering garland made of clippings from your garden can give a lovely (and free!) effect! The pair of pumpkins with the beautiful potted kale bring in bright bursts of color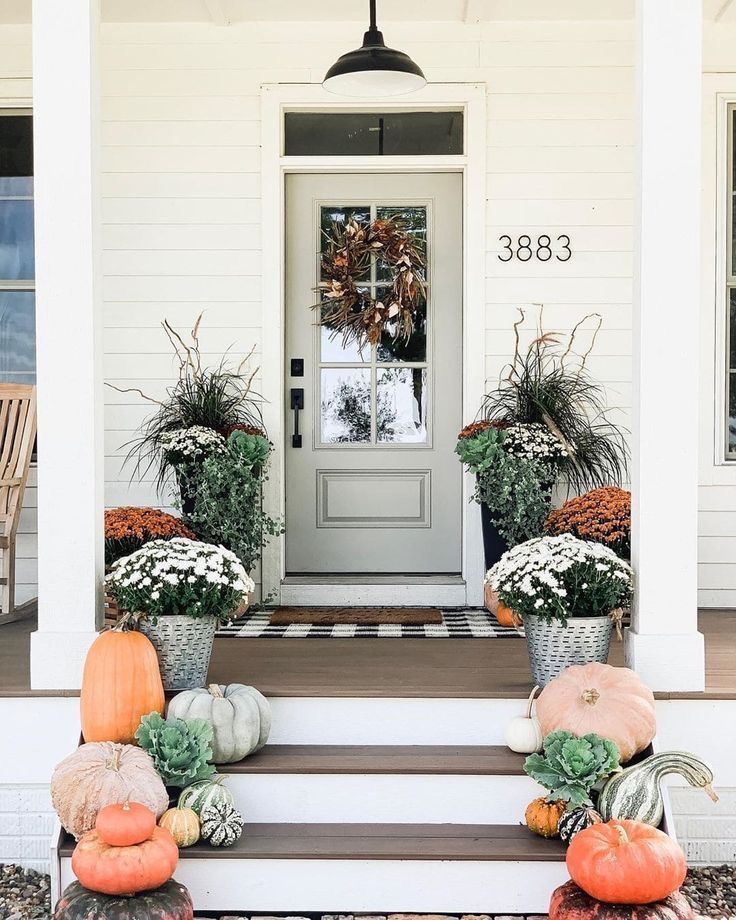 Re-Vamp Your Doormat
Welcome your guests with some extra fall flair with a new fall monogram doormat!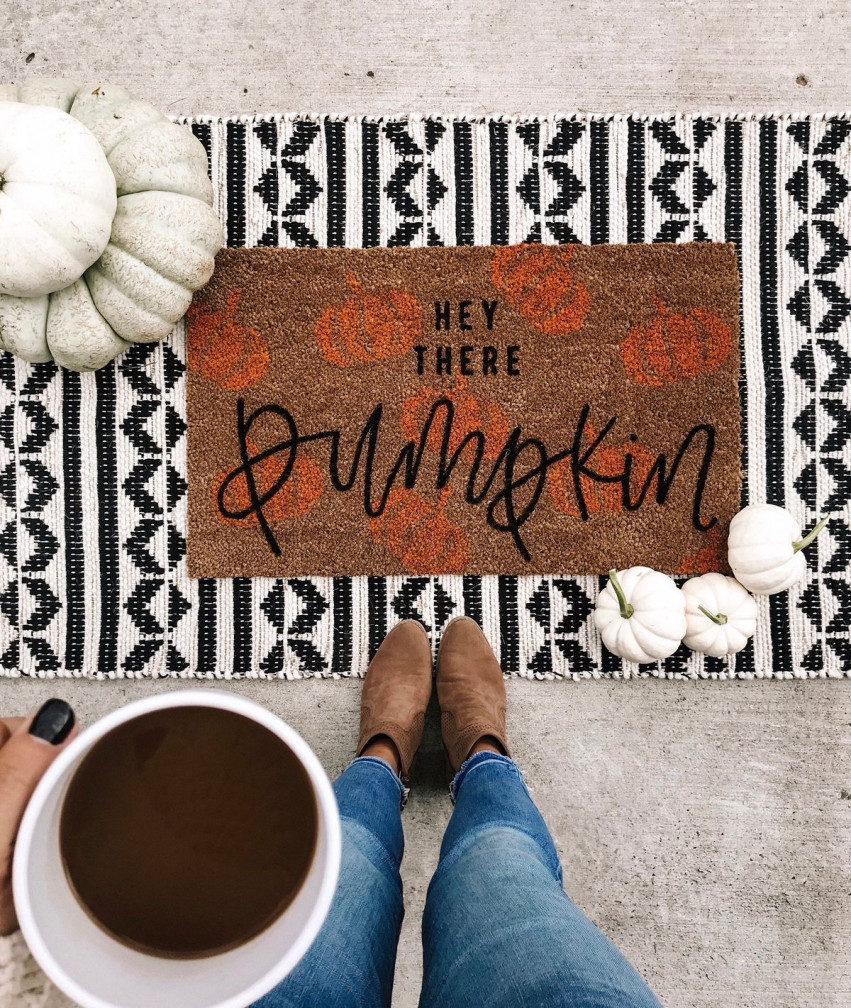 Plant Fall Flowers
Once your lawn is looking its best, spice it up with a splash of color. As your summer plants start to fade, replace them with vibrant mums or other colorful flowers.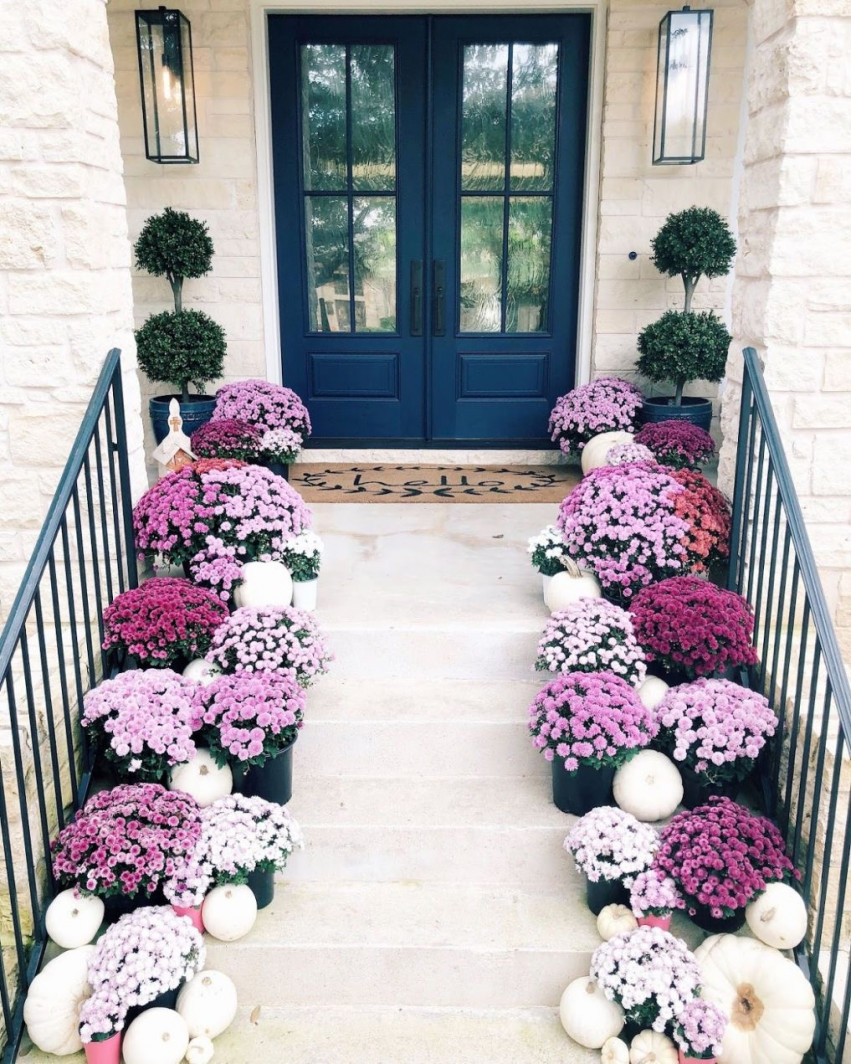 Spruce Up Your Exterior
When fall rolls around and the trees shed their leaves, your home becomes more exposed, making its exterior appearance extra important. Before putting your home on the market, pressure wash the exterior and clean the windows. If the paint is chipped or faded, applying a fresh coat will do wonders to revive your home's appearance.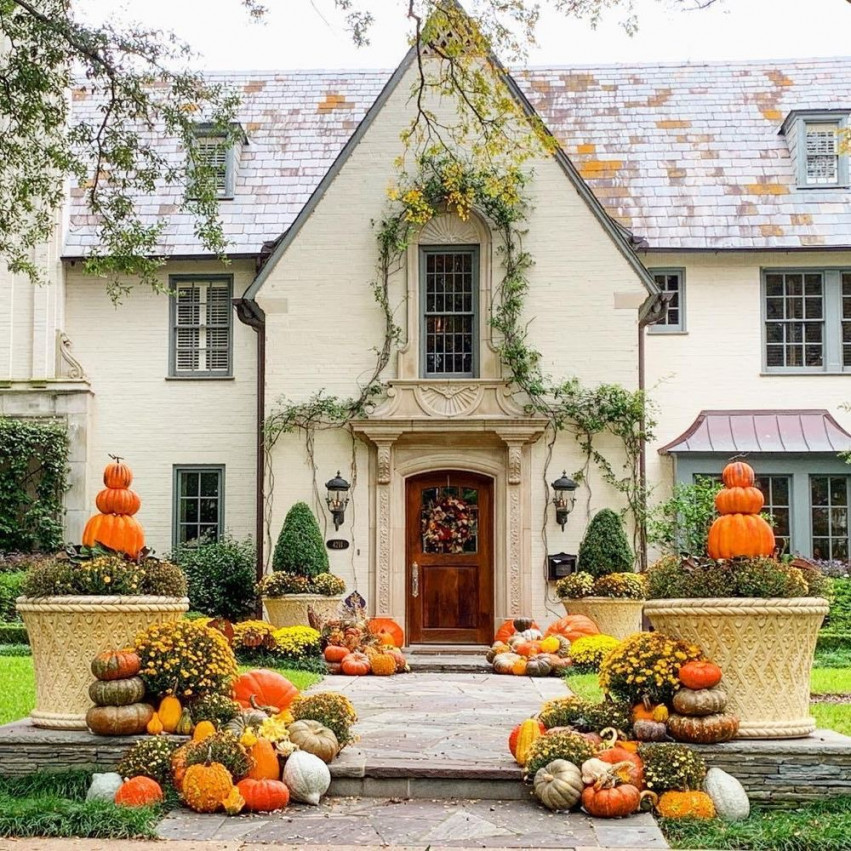 Invest In Good Lighting
Fall means shorter and even darker days. When showing your home, you want there to be as much light as possible – even on the outside. This is especially true if you're showing your house after it gets dark. Make sure all outdoor lighting is working properly and don't be afraid to turn those lights on. Consider investing in a new porch light, and add lighting to any area of your yard that may be too dark.
Add A Cozy Touch
Here in Georgia, we are lucky to have a milder fall and winter which means you can get more use out of your outdoor living spaces! Add some cozy fall blankets and pillows to your outdoor seating and some lanterns for a cozy touch.