5 Bedroom Decor Trends For 2021
Boho Chic Color Palette
Bring color and character to your bedroom with a mix of home-made pieces and one-of-a-kind buys. Sometimes in decorating, you need to stop worrying about what goes with what and go with the flow, follow your instincts and choose patterns and pieces that make you happy.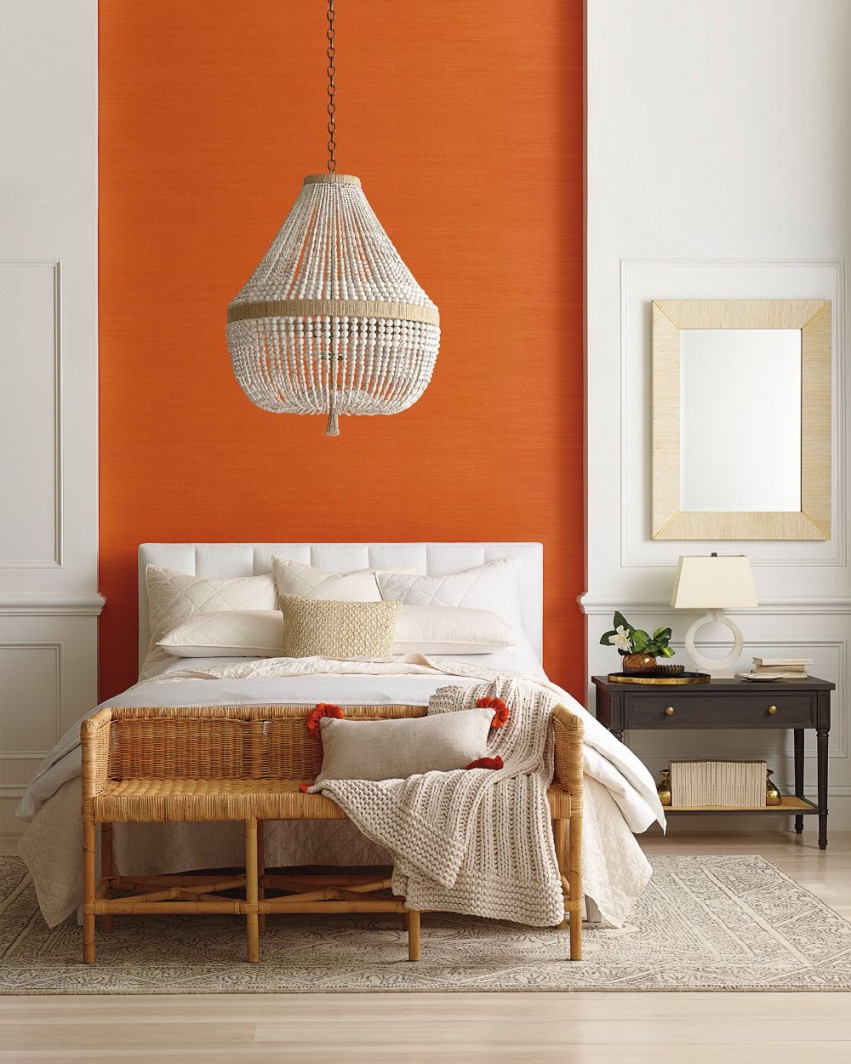 Statement Bed
Allow your bed to dominate. Your bed should be the first thing you see as you enter the room. More than one key piece and they'll start competing for attention. Make your focal piece captivating so that it's something to enjoy looking at. Vibrant colours, striking patterns and interesting shapes are all things to consider when choosing that statement bed.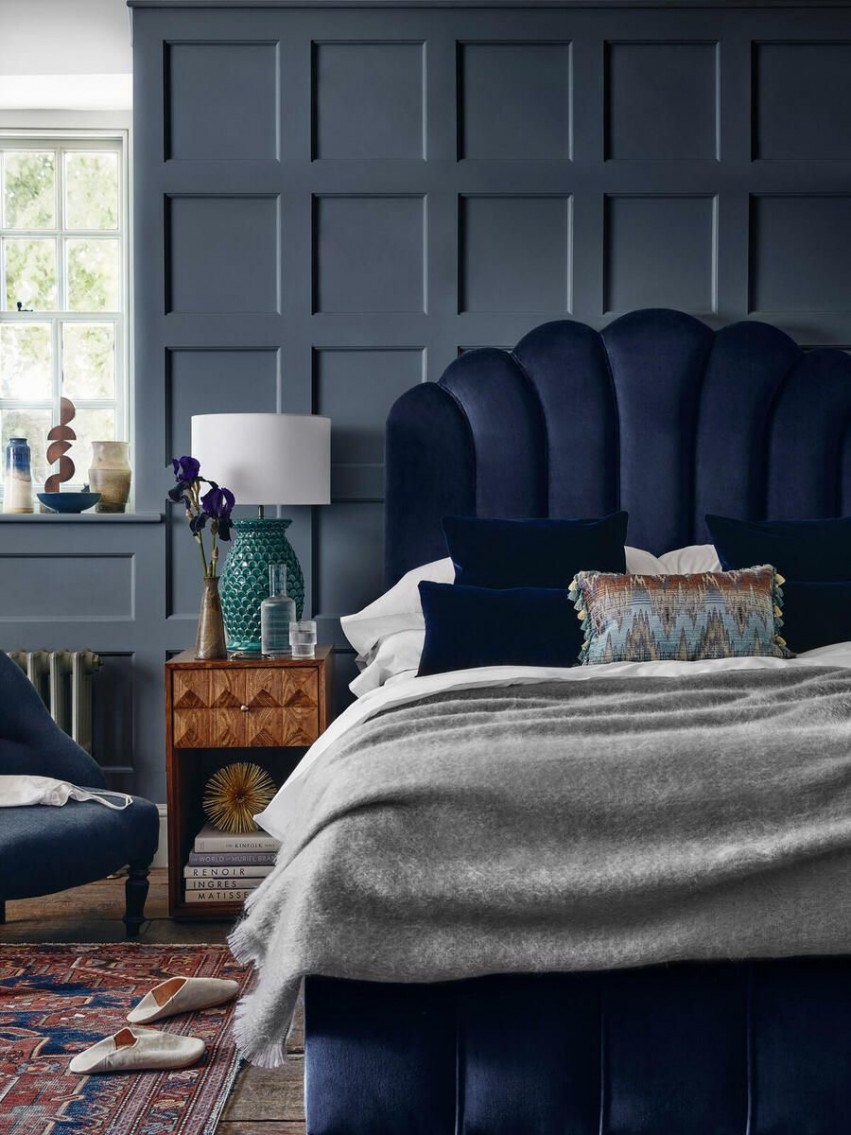 Bring The Outside In
The way this can be achieved is by framing, and therefore highlighting, the views out of windows by adding floral wallpaper or introducing greenery. This can be seen in the bedroom above, where the pale green wallpaper behind the bed links so well to the trees outside the window and seems to draw them in.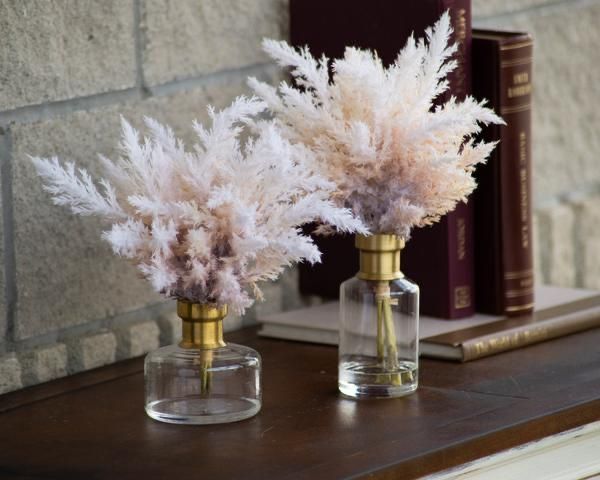 Matching Bold Wall Lamps
Bold lampshades are definitely the new trend in lighting, whether it be bold in colour, in pattern or an amalgamation of both. We have seen an uplift in sales of pairs of our brighter, more vibrant shade varieties. Customers are finally finding the confidence to have fun with their bedroom décor.
Bring In Botanicals
Energising and uplifting, plants and plant motifs have huge decorative potential in the bedroom and enduring appeal. Botanical prints for fabrics and wallpaper are pretty without being over-feminine and they work just as well in modern, country or classic schemes.
Article via good housekeeping.