3 Home Improvement Projects That Can Protect Your Health


From skipping the drive-thru to staying active, there are many ways you can keep yourself healthy and happy. As you commit to these healthy habits, you should also consider taking a closer look at your home. Even though it can provide comfort, your home can also be filled with hazards for both your physical and mental health. So how can you protect your family? You can start by planning these home improvement projects.
Tear Out That Old Carpet
Are you still living with old carpeting? If so, you should know that carpet can impact health in several different ways. Carpet fibers are notorious for trapping some of the worst allergens — including pet dander, dust, and pollen — which means more allergy symptoms for you and your family. Plus, the chemicals used in carpet, pads, and adhesives can also become trapped in your home. While vacuuming and cleaning can certainly help with both of these hazards, many times your cleaning efforts only end up stirring up allergens and pollutants.
So, if you are concerned about lung health for anyone in your household, you should think seriously about whether having hardwood installed could be a beneficial renovation. This is a home and health improvement project that can vary in cost, but details like damaged subfloors, disposal of materials, and furniture removal can all drive your project expenses up. Flooring materials can also impact hardwood floor installation costs, with pine and bamboo being the most budget-friendly versus more costly options, like teak or engineered wood. For example, pine will run you right around $3 to $5 per square foot for installation and $3 to $6 for materials.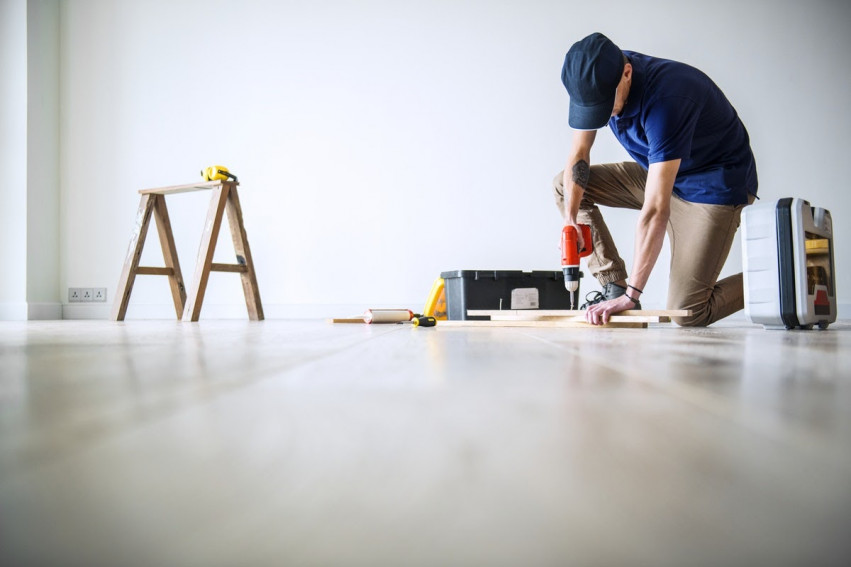 Install a Monitored Alarm
Even if you do not currently live in an area that is prone to break-ins, having a monitored alarm system installed in your home could help protect your health and safety. Monitored systems typically include smoke and carbon monoxide detectors, which are crucial on their own. With an integrated security system, first responders will also be notified of an emergency without you having to worry about making any calls. This can be an actual lifesaver if there's a carbon monoxide leak or fire while you are sleeping, and can also help protect your home while you are away. So, in addition to security from crime and emergencies, you can also have the peace of mind of knowing your home and family will be protected no matter what.
While this list of top-rated security systems also includes DIY kits and smart systems, you should pay attention to professional installation systems that monitor your home. Most monitored systems involve a professional installation and then a monthly fee of $30 to $50 per month. If you DIY home security, invest in smoke and carbon monoxide detectors as well.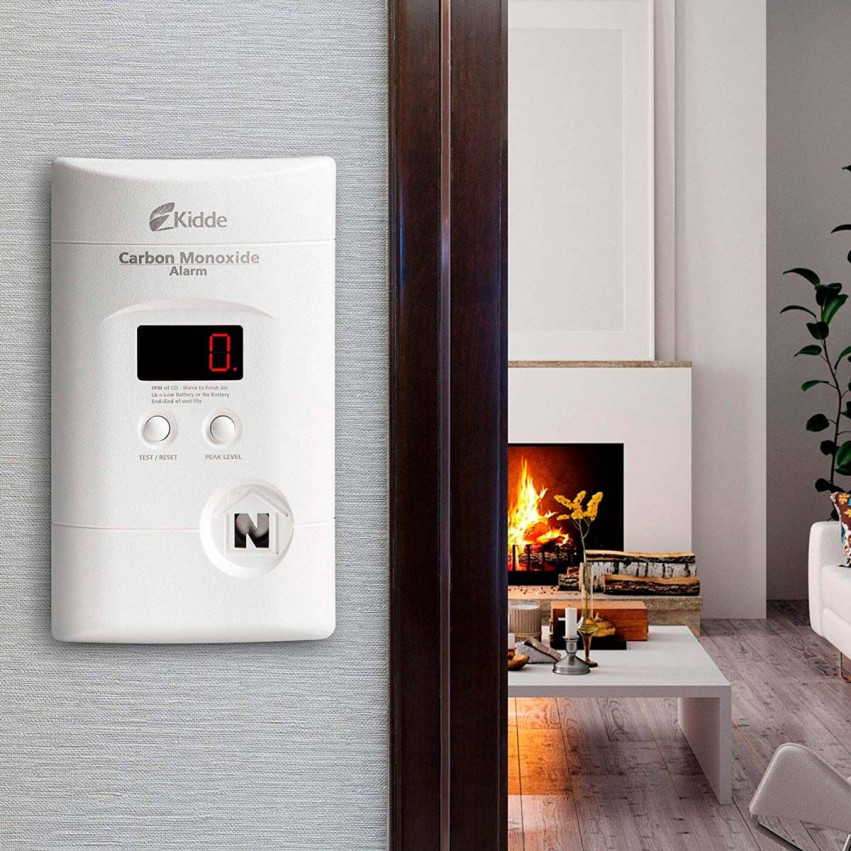 Organize Any Excess Clutter
You may be surprised to see reducing clutter included on this list of home projects that can keep your family healthy. Per numerous studies, however, having excess clutter in your home can lead to mental and physical health effects that can eventually impact your long-term quality of life. More clutter tends to equal more chronic stress, which can increase chronic disease risk, but clutter can also pose a dangerous hazard to the health of any seniors in your home. Clutter, including excess furniture, loose rugs, or anything on floors, can lead to serious falls for older adults, which can result in life-changing injuries, hospitalizations, and even death. If you want a simple way to improve the health of your home, you should clean your clutter up. If that seems like an overwhelming project, know that you can hire professional organizers to help with this task. If you prefer to save some money, you can also do some homework online to find decluttering guides and then pick up some organizing tools to help keep your home tidy.
In addition to eating a healthy diet, getting enough exercise and practicing self-care, improving the health of your home is such a simple and effective way to enhance your well-being. So start with the health-boosting projects above and then look for other ways to protect your family.
Photo Credit: Rawpixel & Pinterest
This post was written by Curtis Fisher