2016 Christmas Events And Light Displays
The Atlanta area offers some entertaining Christmas Events and a multitude of Christmas Light Displays.
3 Favorite Christmas Events:

Invasion: Christmas Carol - Live at Dad's Garage Theatre
November 25 - December 24, December 29 - December 30 : Every Thurs, Fri, & Sat. at 8pm
(Monday, Tuesday, and Wednesday performances - Dec 19 - 21 at 8pm). The Christmas tradition where a different character visits Scrooge every evening. You'll see Scrooge's past, present, and future unfold in a new way each night of the show's run. Watch as our actors try to perform the traditional Christmas Carol while dealing with one improviser who's running around wreaking unscripted havoc. It's a beautiful disaster that you're not going to want to miss. For Details click HERE.
Holiday Model Train Show - Atlanta Botanical Gardens
November 12 - January 7 - 9 a.m. - 10 p.m. Take a journey around the holiday model train garden! Choo choo trains and a holiday trolley chug along six tracks in an imaginary, beautifully planted mountain landscape. They emerge from tunnels, cross bridges over rippling water, and soar across trestles. Small towns, train stops, and other structures dot the landscape. For Details click HERE.
A Very Merry Holiday Pops - Atlanta Symphony Hall
December 16 - 8:00pm December 17 - 2:00pm & 8:00pm An amazingly delightful program, complete with full orchestra, chorus, guest vocalists, and if you're very nice, a visit from Santa and his reindeer! There's something for the entire family. These concerts sell out early so get your seats now! For Details click HERE.
8 Best Christmas Light Displays in Atlanta Area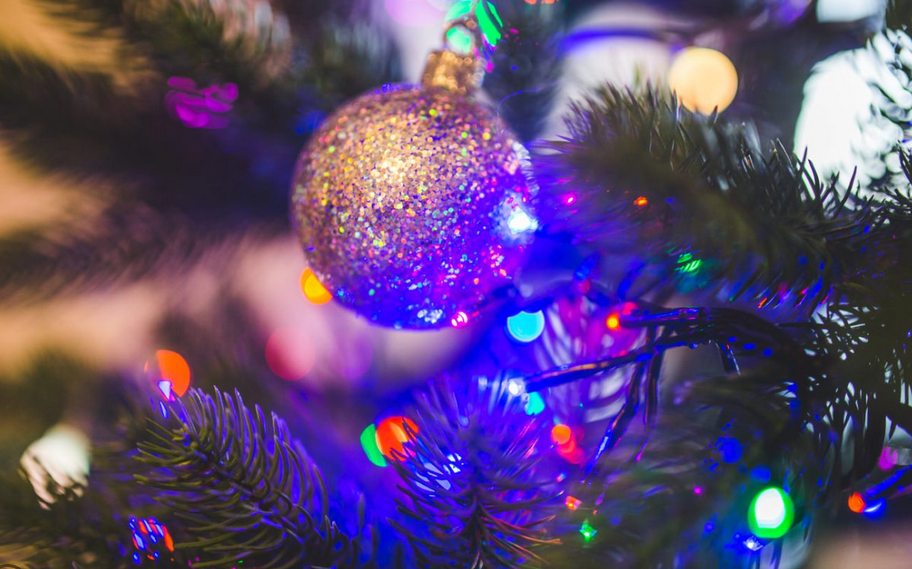 The Christmas season is here and homeowners across the state of Georgia are putting up sensational Christmas light displays. Atlanta and it's northern communities is home to some of the most impressive light displays. If you live in the metro Atlanta area or plan to visit soon, here are some of the best Christmas light displays in the area - both residential and commercial - that you should take the time to visit during the holiday season.
The Christmas in Castille display at 4220 Tivoli Way, Alpharetta, GA has thousands of lights synchronized to music. Their website states "Weather permitting. The neighborhood is gated so when the gates close for the night, the show ends. When you drive up, tune your radio to 89.9FM." Click here for more info: Castille.
Holly Springs Lights - First Baptist Church Holly Springs, 2632 Holly Springs Pkwy, Holly Springs. A wonderful light show complete with music. The show will START every 30 minutes (on the hour and half hour) until 11:00PM tonight. Tune your radio to 103.7FM. For Details click HERE.
ATLANTA MOTOR SPEEDWAY - Gift of Lights. Bring the whole family and get into the Christmas spirit with our new and upgraded light display! Drive through winter wonderlands, under flying reindeer and through dancing light tunnels of over 3 million lights! For Details click HERE.
GARDEN LIGHTS - Atlanta Botanical Garden. The annual electrical extravaganza features spectacular light displays throughout the Garden. In 2016, explore the new Walk of Flames and a newly expanded Tunnel of Light along with favorites such as the Orchestral Orbs, Glittering Galaxy, Radiant Rainforest, and Model Trains that continue to make the exhibition a must-see holiday tradition. For Details click HERE.
CALLAWAY GARDENS - Fantasy in Lights. Wow!! The Gardens offer over eight million lights! Callaway Gardens is in Pine Mountain, just 70 miles south of Atlanta. For Details click HERE.
LAKE LANIER MAGICAL NIGHT OF LIGHTS - LAKE LANIER ISLAND. Magical Lights, is a Georgia holiday tradition. For a quarter century Lanier Islands has been the ultimate place to visit near Atlanta for holiday light displays. Magical Lights is 7 miles of lighting extravaganza that winds along the Lanier Islands' roadways. Starting at the animated Carousel, down through the Toy Soldiers, up past the illuminated diamond wonder light, under the snowflake bridge, then all the way to Santa's Workshop, the Christmas Carnival and more! For Details click HERE.
SIX FLAGS OVER GEORGIA - Holiday in the Park. The biggest holiday celebration in Georgia has more lights, rides, seasonal activities and scrumptious food than you can imagine. Looking for a memorable experience with out-of-town relatives? There's no better place than Holiday in the Park! Our magnificent shows and street entertainment provide all of the best holiday tunes to get you into the Christmas spirit. Throughout the park, you'll experience millions of twinkling lights and the delicious aroma of unique holiday food.For Details click HERE.
STONE MOUNTAIN - Skylights Spectacular- Musical walk-through experience. It's break time in Santa's Workshop and the elves are ready to party! This immersive walk through experience puts you in the middle of the celebration as you feast your eyes on thousands of lights, projections, special effects and photo opportunities! For Details click HERE.