11 Last Minute Father's Day Gifts
Now it can't just be me! Three weeks ago I was already thinking about Father's Day. Here we are 2 days before and I am just now setting up my plans and gift.
Whether your dad is into sports, food, or a new best friend, I'm sure you'll be able to find an idea that fits your family.
(1) Atlanta United is Atlanta's newest sport team. The professional soccer team plays in the Merceds Benz Stadium, and if you haven't been able to see it - do it now! Father's will love that your gift includes spending time with them!
(2) Now, if soccer isn't your speed, the Atlanta Braves are close by! They recently relocated to the new Suntrust Park. So plan a day and spend it with the ones you care about.
(3) If your dad is anything like mine, he absolutely hates cable TV and dealing with it. While an Apple TV is a great new tech item for your home, an Amazon Fire TV Stick are just as useful, and a fraction of the price! They are currently on sale for only $30, while its too late for even Amazon Prime, Target carries them!
(4) Personalized coffee cups are both practical and sweet. Whether it's a punny joke, a dog, or his favorite sports team he's sure to love it!
(5) An Ohama Steak Gift box might not arrive on time for Father's Day. But you can have a mid week grill, he's sure to enjoy after a long day of work!
(6) Everyone hates buying razors. You run out at inconvenient times or worse use a dull blade and end up hurting yourself. The Dollar Shave Club was an innovative idea. Get razors delivered directly to you at a fraction of the price of a supermarket. He will definitely appreciate the practicality of the gift!
(7) It's a classic gift, but is your dad's wallet looking a little well worn? Maybe its time you do what he sure isn't going to do for himself and buy him a wallet! Men are so slow to splurge on things sometimes, so don't wait for them to realize their wallet is worn when it rips in two!
(8) Growlers are an old fashioned gift that never should have gone out of style! A Growler is a glass, ceramic, or stainless steel jug used to transport draft beer. If your dad loves your local brewery this is the perfect gift to let him take his favorites home. They are easy to get customized as well so he can claim his beer with no competition.
(9) My dad's all time favorite gift from me was a personalized metal card. He's a pilot and is able to carry the card with him wherever he goes. It's a great way to express how much your dad means to you and allows him to keep it with him wherever he goes.
(10) If your dad loves to cook or grill, invest in a good cast iron pan for him! Its the perfect tool to allow a good melody of flavors. Whether he uses it for steak on a rainy day or a pizza with some crunch, he'll love the process, especially if it involves cooking with you!
(11) Is there a fishing reel or tool your dad won't stop saying he NEEDS (more accurately wants)? Check that it is what exactly he wants before you spend too much, but your dad will love that you were listening enough to know what he really wanted.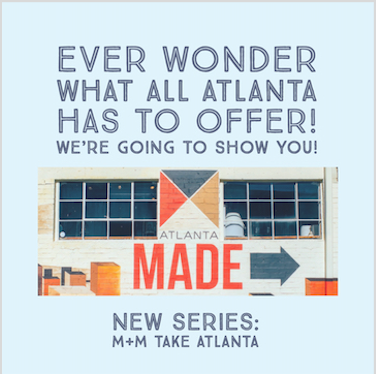 Need More Ideas?
Follow our series M+M Take Atlanta as we show you just a few things Atlanta and the surrounding cities has to offer you!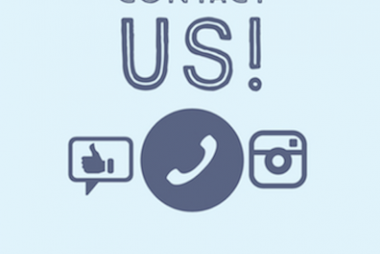 Looking to Buy or Sell?
Maybe your date inspired you to make a change of scenery?